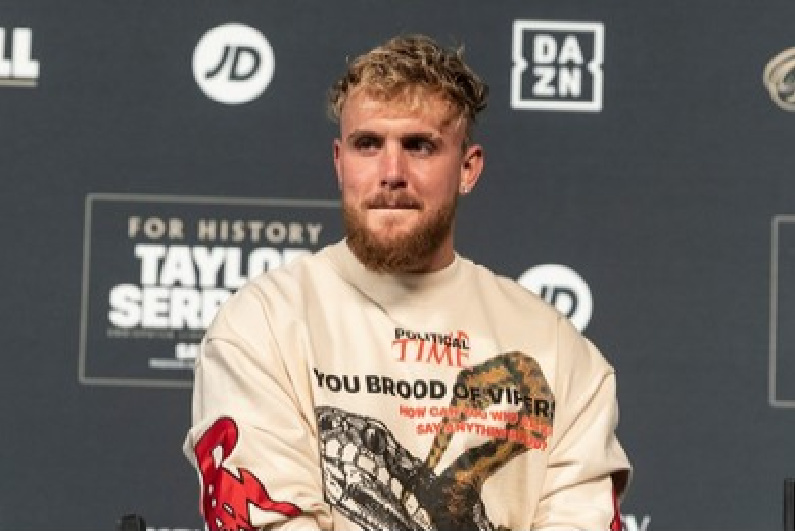 Jake Paul has appeared at an MGC meeting to answer a range of questions as the regulator assessed Betr's Massachusetts online sportsbook license application. [Image: Shutterstock.com]
Getting a grilling
Popular social media figure and Betr co-founder Jake Paul has appeared to successfully address concerns from the Massachusetts Gaming Commission (MGC). The 25-year-old answered a variety of questions on Tuesday from commissioners, including ones about a visit to his residence by the FBI and some other controversial aspects of his life.
pointed and direct questions about stories about Paul that had appeared in celebrity news outlets
The MGC held the meeting to assess Betr's application for a standalone sports betting license in Massachusetts. Commissioners often asked pointed and direct questions about stories about Paul that had appeared in celebrity news outlets.
He was upfront when answering the questions, admitting to making mistakes over the years while growing up in the limelight. He noted that he's never received a criminal conviction and that commissioners should differentiate between his social media reputation and his track record in the real world.
As part of the closing statement, Commissioner Jordan Maynard noted: "We ask hard questions and we probe, and sometimes we probe too far." Commissioner Eileen O'Brien underlined how Betr's application was somewhat unique and had aspects that needed thorough examination. She didn't believe that the questioning went too far as "suitability is a serious issue."
Big plans for re
Betr co-founder Joey Levy also appeared at the meeting, presenting a timeline for the company's planned launch. He said that Betr intends to launch its fantasy sports offering in over 30 states in the coming months and has plans to start offering iGaming at some point.
Betr aims to stand out from typical sportsbooks by offering a micro-betting product in which bettors place live wagers during the course of a game, such as betting on the outcome of the next play.
The only state in which a Betr sportsbook is currently up and running is Ohio, going live at the start of the year. It has applications pending in Virginia, Indiana, Maryland, and Massachusetts.
Sports betting getting going in Massachusetts
Betr is one of six applicants for a non-tethered online sports betting license in Massachusetts. The MGC hopes to have all of the applications fully reviewed by the first half of next week. It will then reveal which applicants were successful and will get initial approval. Other applicants that have been subject to reviews so far are FanDuel and Bally's, with DraftKings, Digital Gaming, and PointsBet set to have meetings in the coming days.
online sports books to be able to go live in early March
Most of the online sportsbook operators that will be tethered to the three commercial casinos in the state already have gotten licenses. Fanatics is the main exception, with a further review deemed necessary. The current plan is for retail sportsbooks to open on January 31 and for online sportsbooks to be able to go live in early March.