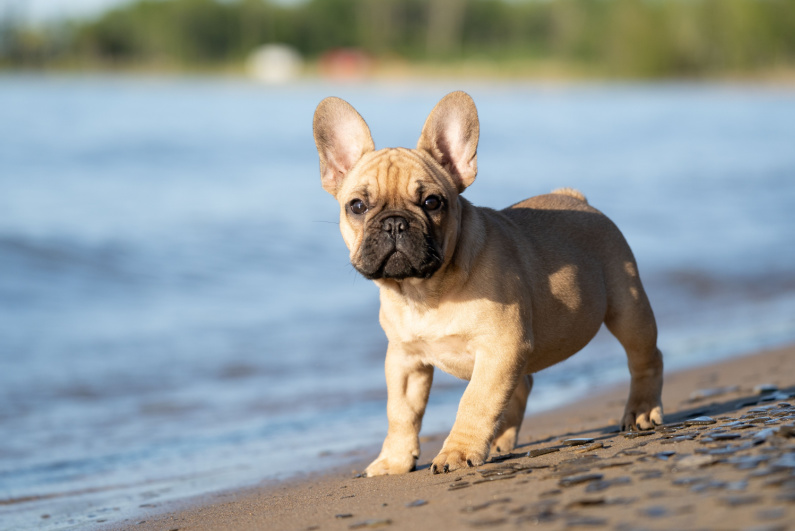 A 27-year-old has been charged with animal neglect after a dog in her care died while she was "on a casino tour." [Image: Shutterstock.com]
"She seemed normal"
A 27-year-old Connecticut woman was arrested after a dog died in her care after she admitted she was "on a casino tour" at the time of the dog's death.
The Hanson family from Massachusetts needed a dog trainer after becoming concerned about how Charlie, their 3-year-old French bulldog, was behaving around their toddler. While looking for a dog trainer, the family discovered Josephine Ragland and her private dog training business, Everything Animals, through the home services directory app Thumbtack.
She was a young lady who seemed to like animals."
After the Hansons made contact with Ragland, she showed up at their house using Lily as a false name. Ragland accepted $2,000 from the family and picked Charlie up for a two-week boarding program. Bart Hanson said of Ragland: "She seemed normal, she was a young lady who seemed to like animals."
North Reading, Connecticut police have charged Ragland with theft and misleading a police officer.
Emaciated dog
While Charlie was away from his family for two weeks, Ragland provided the Hansons with regular updates, including pictures and short videos of their dog.
It is believed that Charlie died three to five days after staying with Ragland, although of course she did not tell the Hansons. An autopsy at the University of Connecticut revealed that Charlie was emaciated and had no stomach. The dog is believed to have died around September 4th.
She continued to send photos and videos to his family
Even though Ragland knew she was the cause of Charlie's death, he failed to inform his owners. Even after his death, she continued to send photos and videos to his family. On the day Charlie was supposed to return home, Ragland texted the Hansons and told them that their car had broken down and that Charlie had escaped and been hit by another vehicle. Ragland said she buried Charlie in her yard.
On September 16, Charlie's owners contacted police and told them their dog had not been returned after "an agreed training period."
Police found his body in Norwich, Connecticut, 115 miles from the Hansons' home and about 45 minutes from Ragland's home.
Four additional dogs were "recovered and safely returned to their owners" in Massachusetts, New Hampshire and Connecticut.
Problems with gambling
Police questioned Ragland for over three hours. According to her 15-page report, she changed her story several times during interrogation. At one point she claimed that Charlie collapsed. She also admitted that she had "problems with gambling" and "hung out at a casino every day before and after work."
However, it appears this is not the first case of animal neglect in Ragland's care.
Carolina Bruchilari of California said the same thing happened to her. She also found Ragland through Thumbtack and paid her $2,000 to train her German Shepherd, Scott. Bruchilari said when the dog was brought back, it was a different one.
"Scott disappeared in January 2023 and we have never seen him since," Bruchilari said.