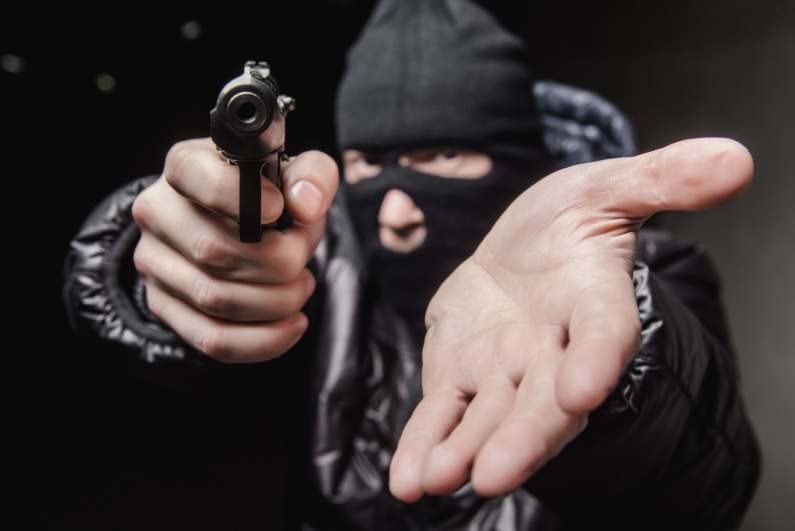 Police have arrested two people in a violent armed robbery on a woman who won $3,500 at a casino. One of the suspects was a former teacher with no criminal record. [Image: Shutterstock.com]
A violent incident
Two people have been arrested in connection with an armed robbery in El Paso, Texas. The incident happened in a hotel parking lot in late April after suspects followed a woman as she exited the Sunland Park Racetrack & Casino in New Mexico.
had won $3,500 at the casino
She had won $3,500 at the casino and stayed at the property for about an hour before returning to her hotel. While parking, she saw a vehicle circling the area before a man wearing a black headscarf mask and carrying a gun got out. He demanded that the woman hand over her purse and pointed the gun at her.
She initially refused to do so as she wanted to take out her phone, after which the masked man pushed her to the ground and hit her in the face with his gun. He then grabbed the purse and fled in the getaway vehicle with the $3,500 casino prize and another $700 in cash.
Identification of the suspects
El Paso police worked with casino security to try to piece together what happened. They followed the victim's movements around the property using surveillance footage and noticed a suspicious-looking woman hovering by the cashier's cage.
Security had already scanned the woman's ID and was able to find out who she was. The vehicle registered in her name was a Chevrolet Trailblazer, the same model as the getaway vehicle. El Paso police eventually identified and arrested John Anthony Brinsfield and former teacher Jamie Marie Cowger for aggravated robbery; both are still in prison.
Cowger was a former teacher at Las Cruces, has a master's degree and has no criminal record.
When police tracked down Brinsfield, they found him with a firearm and 285 fentanyl tablets. The self-employed construction worker's bail was originally set at $400,000 and he will face further charges of manufacture/supply of a controlled substance and unlawful possession of a firearm by a felon. After a hearing Tuesday, his bail was reduced to $95,000.
A common occurrence
People who win significant sums of money at a casino are often a target for such robberies. Criminals often follow people to the parking lot or home, waiting for an opportunity to rob them. Sometimes these incidents end in fatalities.
People trying to rob the actual casino
Then there are people trying to rob the actual casino to get large sums of money. In one of the most recent high-profile cases of this kind, a Las Vegas police officer was found guilty of stealing $164,000 from three different casinos. They may even be inside jobs, for example, in March, an employee managed to siphon $500,000 from the cash cage at a Colorado casino.