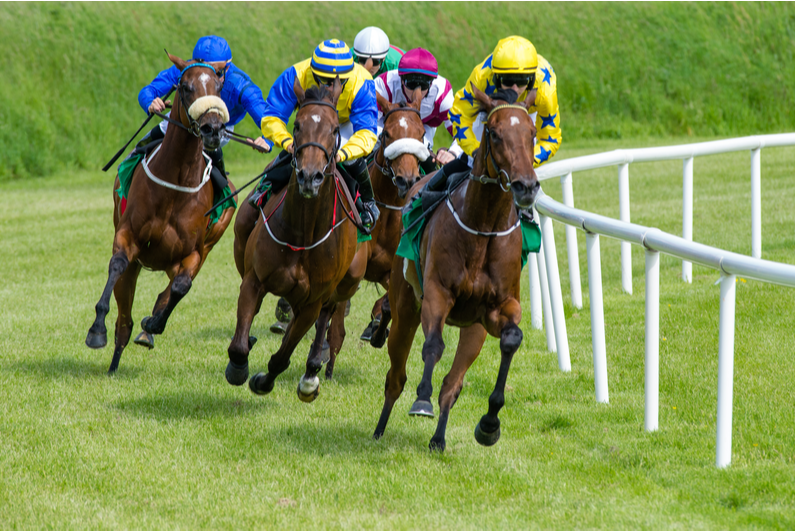 The Georgia Senate voted not to pass a bill that would have given the state's voters a say on legalizing horse racing betting. [Image: Shutterstock.com]
Bill misses a two-thirds vote requirement
The Georgia Senate struck down a constitutional amendment that would have allowed citizens to vote on legalizing horse race betting.
I'm disappointed in my colleagues."
"I am disappointed in my colleagues," said Chickamauga Republican Senator Jeff Mullis after the measure failed. "I was really hoping you would let this go to the ballot. That's all this does is send it to the ballot."
State Senators voted 33-20 in favor of Senate Resolution 131, but did not meet the two-thirds requirement for it to get on the ballot; both Republicans and Democrats voted in favor of the bill. This means that the plan, while supported, will not be progressing to the House and will not go to the public for a vote.
Senate Bill 212 was drafted in conjunction with Resolution 131 and would create five horse racing tracks in Georgia. Proponents pointed to widespread economic benefits which included tax revenue for education, health care, and other areas.
Academic horse racing study
The Senate also referenced a Georgia Southern University study that found horse racing could increase the state economy by $1.28bn annually. The same study also revealed that upwards of 15,800 jobs could be created within the decade.
We should be rolling out the red carpet for this industry."
"We should be rolling out the red carpet for this industry," said Alpharetta Republican Senator Brandon Beach.
Opponents of the bill felt that horse racing could not survive without slots and other so-called "vices" of gambling. The bill would have banned these. Critics also pointed to the increases in addiction and controversial moral standing as reasons of objection. This comes despite the state's lottery collecting hundreds of millions per year.
Ramifications of the vote
In a 2019 report, the Lewis Group estimated that Georgia horse racetracks would produce an economic output from operations of nearly $1.8bn in the first year and $9m over the first five years, and this assumed the state would have three racetracks, not five. From that, the state and local communities would receive $1.4bn in tax revenue in the first five years.
By striking down horse race betting, Georgia is putting a pause on advancing toward a future with widespread sports betting. This has been the trend of the nation in recent years as states continue to push for legalization and, after passing legislation, incorporate betting with other facets of sports.
Daily fantasy sports are active in Georgia, although traditional sports betting is still illegal. All DFS players must be 21 and sites must operate within the regulations set by the Georgia Lottery. Any future sportsbooks licensed to operate in Georgia will likely report to the state lottery, as well.
The Georgia legislature has not successfully passed gambling legislation since 1992. The House has been especially unreceptive, though House Speaker David Ralston recently said there was increased interest in the matter.
"There is an appetite this session that I hadn't seen before to do something," Ralston said in January.
Senate Bill 142, another sports betting-related piece of legislation, is still making rounds in the House. Georgia horse race betting could be revised if it comes to a vote.