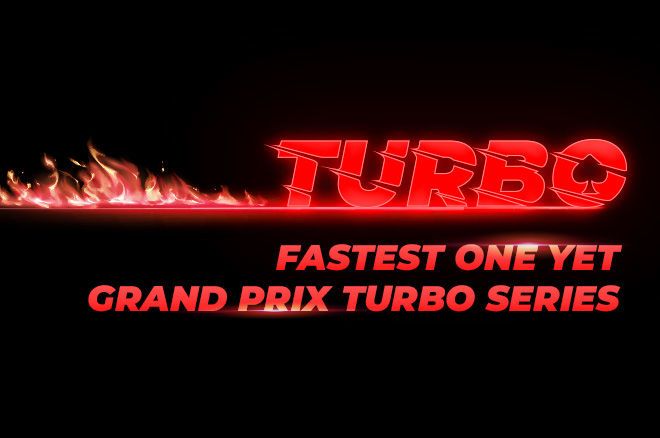 Race fans, start your engines! From May 5-7, Global Poker wants to host an epic Grand Prix Turbo Series leading right into the F1 race on Sunday in Miami.
Formula 1 racing and poker, what better combination? The action kicks off on the social poker site Friday at 8:30 pm ET with the first of 12 Gold Coins (GC) and 12 Sweeps Coins (SC) tournaments.
Each day — Friday, Saturday, and Sunday — the Grand Prix Turbo Series will feature eight events (four for GC and four for SC) running every half hour. On Saturday and Sunday, the tournament action begins at 3:30 pm ET. Every event on the schedule is hyper-turbo no-limit hold'em.
The first 11 Gold Coins events are GC 11,000 to enter, with GC 5,000,000 guaranteed. Over on the Sweeps Coins side, the first 11 tournaments are SC 11 to enter and have an SC 10,000 guarantee. And then the finale — deep hyper-turbo — it will be GC 11,000,000 to enter with 25,000,000 guaranteed or SC 11 to enter with SC 50,000 guaranteed.
How to Win a Ferrari Dream Package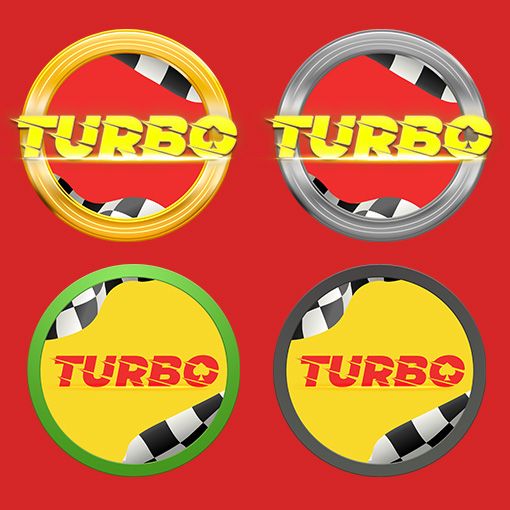 All season long, Global Poker will host a Grand Prix series during each F1 stop. The overall season winner will receive an exclusive experience for two to the Ferrari factory in Maranello, Italy.
Following the upcoming Miami stop, the F1 season will head to Montreal June 16-18, then to Austin October 20-22, and wrap it up for the first time ever in Las Vegas November 16-18. A Global Poker series will coincide with each of the aforementioned F1 races.
Global Poker Promo Code: POKERNEWS
Use our promo code POKER NEWS to play now at Global Poker.
Players will accumulate points throughout the season, and the overall winner of the Sweeps Coin side will receive a vacation of a lifetime, including a visit to the iconic Ferrari factory in Italy.
Those who compete and win in the Gold Coin tournaments are not eligible for the Ferrari factory grand prize. But there are still some cool prizes available for these players. That includes a slick Global Poker hoodie, t-shirt, and cap. Bragging rights are also worth playing for, of course.
After competing in the tournaments this weekend, tune in to ABC and ESPN+ to watch the race down in Miami starting at 3:30 pm ET.
Full Grand Prix Turbo Series Schedule
The entire Gold Coins schedule is as follows:
| Event #/(Day) | dates | time | buy in | tournament |
| --- | --- | --- | --- | --- |
| Fri May 5 2023 | 20:30 | Grand Prix Turbo Series 01 – GC 5,000,000 Guaranteed [Hyper-Turbo] | 5,000,000 | GC 11,000 |
| Fri May 5 2023 | 21:00 | Grand Prix Turbo Series 02 – GC 5,000,000 Guaranteed [Hyper-Turbo] | 5,000,000 | GC 11,000 |
| Fri May 5 2023 | 21:30 | Grand Prix Turbo Series 03 – GC 5,000,000 Guaranteed [Hyper-Turbo] | 5,000,000 | GC 11,000 |
| Fri May 5 2023 | 22:00 | Grand Prix Turbo Series 04 – GC 5,000,000 Guaranteed [Hyper-Turbo] | 5,000,000 | GC 11,000 |
| Sat May 6 2023 | 15:30 | Grand Prix Turbo Series 05 – GC 5,000,000 Guaranteed [Hyper-Turbo] | 5,000,000 | GC 11,000 |
| Sat May 6 2023 | 16:00 | Grand Prix Turbo Series 06 – GC 5,000,000 Guaranteed [Hyper-Turbo] | 5,000,000 | GC 11,000 |
| Sat May 6 2023 | 4:30 p.m | Grand Prix Turbo Series 07 – GC 5,000,000 Guaranteed [Hyper-Turbo] | 5,000,000 | GC 11,000 |
| Sat May 6 2023 | 17:00 | Grand Prix Turbo Series 08 – GC 5,000,000 Guaranteed [Hyper-Turbo] | 5,000,000 | GC 11,000 |
| Sun May 7 2023 | 15:30 | Grand Prix Turbo Series 09 – GC 5,000,000 Guaranteed [Hyper-Turbo] | 5,000,000 | GC 11,000 |
| Sun May 7 2023 | 16:00 | Grand Prix Turbo Series 10 – GC 5,000,000 Guaranteed [Hyper-Turbo] | 5,000,000 | GC 11,000 |
| Sun May 7 2023 | 4:30 p.m | Grand Prix Turbo Series 11 – GC 5,000,000 Guaranteed [Hyper-Turbo] | 5,000,000 | GC 11,000 |
| Sun May 7 2023 | 17:00 | Grand Prix Turbo Series 12 – Main Event – GC 25,000,000 Added [Deep Hyper-Turbo] | 25,000,000 | GC 11,000 |
The entire Sweeps Coins schedule is as follows:
| Event #/(Day) | dates | time | buy in | tournament |
| --- | --- | --- | --- | --- |
| Fri May 5 2023 | 20:30 | Grand Prix Turbo Series 01 – SC 10,000 Guaranteed [Hyper-Turbo] | 10,000 | SC 11 |
| Fri May 5 2023 | 21:00 | Grand Prix Turbo Series 02 – SC 10,000 Guaranteed [Hyper-Turbo] | 10,000 | SC 11 |
| Fri May 5 2023 | 21:30 | Grand Prix Turbo Series 03 – SC 10,000 Guaranteed [Hyper-Turbo] | 10,000 | SC 11 |
| Fri May 5 2023 | 22:00 | Grand Prix Turbo Series 04 – SC 10,000 Guaranteed [Hyper-Turbo] | 10,000 | SC 11 |
| Sat May 6 2023 | 15:30 | Grand Prix Turbo Series 05 – SC 10,000 Guaranteed [Hyper-Turbo] | 10,000 | SC 11 |
| Sat May 6 2023 | 16:00 | Grand Prix Turbo Series 06 – SC 10,000 Guaranteed [Hyper-Turbo] | 10,000 | SC 11 |
| Sat May 6 2023 | 4:30 p.m | Grand Prix Turbo Series 07 – SC 10,000 Guaranteed [Hyper-Turbo] | 10,000 | SC 11 |
| Sat May 6 2023 | 17:00 | Grand Prix Turbo Series 08 – SC 10,000 Guaranteed [Hyper-Turbo] | 10,000 | SC 11 |
| Sun May 7 2023 | 15:30 | Grand Prix Turbo Series 09 – SC 10,000 Guaranteed [Hyper-Turbo] | 10,000 | SC 11 |
| Sun May 7 2023 | 16:00 | Grand Prix Turbo Series 10 – SC 10,000 Guaranteed [Hyper-Turbo] | 10,000 | SC 11 |
| Sun May 7 2023 | 4:30 p.m | Grand Prix Turbo Series 11 – SC 10,000 Guaranteed [Hyper-Turbo] | 10,000 | SC 11 |
| Sun May 7 2023 | 17:00 | Grand Prix Turbo Series 12 – Main Event – SC 50,000 Added [Deep Hyper-Turbo] | 50,000 | SC 11 |