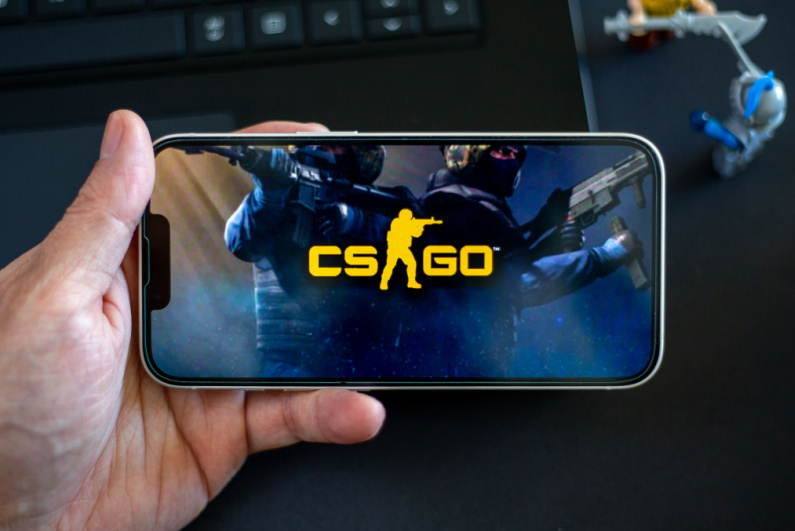 G2 Esports is shipping criticism for featuring a recently turned 18-year-old player in an ad for CS:GO skin gambling. [Image: Shutterstock.com]
G2 Esports is under fire for including a pro player who just turned 18 in an ad for a Counter-Strike: Global Offensive (CS:GO) gambling site. The esports team was promoting its new partnership with the website through leading player Ilya "m0NESY" Osipov. He appeared in the video just a few days after his birthday.
G2 posted the video to its Twitter on Tuesday this week:
A large portion of the CS:GO community reacted negatively to the matter, noting that Russian player m0nesy is only just legally able to gamble and has a large underage fan base. Some people questioned the partnership itself because CSGORoll is an unregulated platform.
the team behind G2 Esports should know much better."
BitSkins.com, a platform that facilitates the sale of CS:GO skins, responded to the video in a scathing way. The company said: "Why are you promoting unregulated (skin) gambling to the underage fanbase? This is a huge problem in the Counter-Strike/Esports community and the team behind G2 Esports should know much better."
A few years ago, it came to light that many major content creators did not disclose that they were part owners of CS:GO skin gambling sites despite promoting them to their fans. Some European governments sanctioned teams for promoting these platforms to young audiences. Numerous players have also engaged in match-fixing over the years.
G2 Esports is a Germany-based organization with players that compete in numerous games, such as CS:GO, League of Legends, and Valorant. Russian native m0NESY signed for the team in January 2022 as a 16-year-old prodigy.