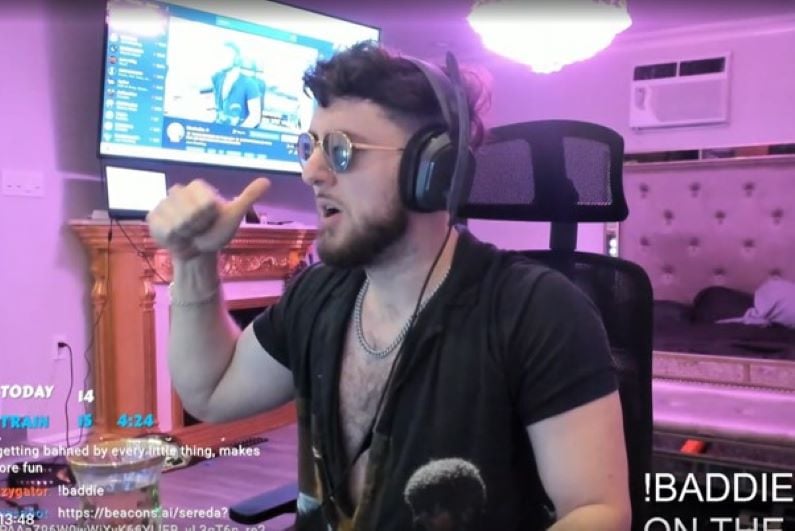 Popular streamer Heelmike (pictured) is the first to receive a ban from Kick after engaging in a sex act on his stream. [Image: Heelmike Twitch]
In the past, new gambling-friendly streaming platform Kick has received criticism for its lack of rules and failure to punish those who behave in a negative way. Now, the Twitch rival has finally taken action by banning one of its popular streamers for the first time.
streamed himself engaging in a sex act with a girl
On Thursday, Heelmike received a one-day ban after he streamed himself engaging in a sex act with a girl. The content creator, who had amassed 7.4 million followers on Twitch before being banned from that platform in December, shared news of his one-day Kick ban on Twitter:
Other streamers did not mince their words when confronting the issue. Gambling streamer Xposed also transitioned to Kick following Twitch's ban on unregulated casino gaming last year. He took aim at Heelmike on Twitter, urging him to "make some real content:"
Slots streamer Trainwreck discussed the issue on AdinRoss' channel with a number of other creators. Trainwreck, who recently supported Heelmike in his Kick channel launch, was quick to condemn the behavior. He eventually left the stream after being called to a meeting with Kick, although it is unclear whether this was related.
On Twitter, some Kick users have noted that the platform failed to take similar action against Supsendas when he allegedly broadcasted himself having sex last year. They also highlighted an occasion this month when AdinRoss avoided a ban after visiting a site with adult content on stream.