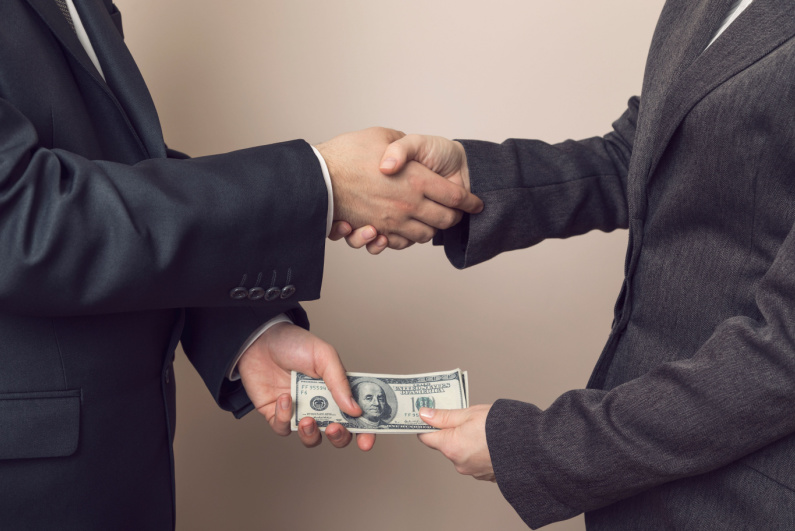 A former Indiana lawmaker will plead guilty to accepting a future job at a casino company in exchange for enforcing favorable laws. [Image: Shutterstock.com]
Get caught
Casino companies trying to curry favor with politicians is nothing new. They often hire expensive lobbyists to gain support for various reasons. A former Indiana lawmaker is expected to plead guilty to charges that he accepted the promise of a lucrative future job from a gambling company in exchange for supporting certain General Assembly measures.
There is a risk of a prison sentence of five years
Sean Eberhart intends to enter a guilty plea to conspiracy to commit honest services fraud. This type of offense is punishable by five years in prison and a $250,000 fine.
The 57-year-old reportedly accepted the job offer from Spectacle Entertainment, a company that attempted to purchase two casinos in 2018 and secure their respective licenses. The facilities were located on Lake Michigan and Spectacle wanted to move the casinos to Terry Haute and downtown Gary.
A comprehensive scheme
Both houses of the legislature and the governor had to approve both the purchase of the casinos and the transfer of the licenses. Eberhart was a member of the House Public Policy Committee in 2019 when a relocation bill was being considered. This committee was tasked with overseeing gambling in the state, and the proposed bill included a "transfer fee."
Eberhart served as a Republican state representative in Indiana for 16 years until his retirement in November 2022.
Prosecutors allege that Eberhart used his position to vote for the bill and successfully press his case with other committee members. He also tried to do this in a way that was favorable to Spectacle, including lowering the transfer fee from $100 million to $20 million and securing favorable tax incentives.
In return for these efforts, Eberhart was to receive a future job with the casino company, with a salary reportedly worth no less than $350,000 per year. Prosecutors have text messages between the former lawmaker and a Spectacle executive about efforts to push through the bill. Investigators also have call recordings, document images and covert recordings of conversations.
He is no stranger to controversy
Spectacle broke ground on the $300 million casino project in Gary shortly before the Indiana Gaming Commission began investigating the company and its project proposal for Terre Haute was rejected. This investigation resulted in CEO Rod Ratcliff and Vice President John Keeler being removed from their positions. Hard Rock International took control of the Gary Casino following the scandal.
forced him to give up his ownership of two casinos
Keeler was also convicted last year of helping to illegally funnel gambling funds into former state Sen. Brent Waltz's 2016 bid for Congress. The Indiana Gaming Commission forced him to relinquish his casino ownership after he was accused of helping to fund about $40,000 for Waltz's campaign and also making false statements to the FBI.