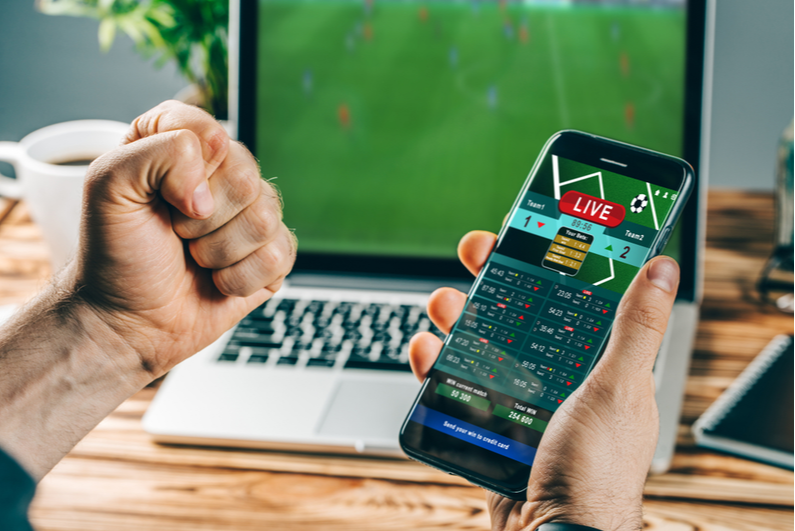 News Corp Australia is reportedly getting ready to launch an online sportsbook in Australia. [Image: Shutterstock.com]
Big hitters involved
News Corp Australia is getting ready to launch a new sportsbook in 2022. The Rupert Murdoch-owned news and media company is working alongside a consortium that has ties to well-known Australian gambling entrepreneur Matthew Tripp.
The process of creating a strategy for the new sports book has been going on for over a year now. There have been negotiations with numerous possible joint venture partners in the betting industry.
agreed to an equity partnership with multiple investors
According to the Sydney Morning Herald, these negotiations are at an end as News Corp has agreed to an equity partnership with multiple investors. In addition to the links to Tripp, there is also an association with Las Vegas-based Tekkorp, an online gambling investment fund that is led by an Australian-born entrepreneur. There are no details about when an announcement of the new operation might occur or the actual launch date.
Anonymous sources
Sources have told the Sydney Morning Herald that News Corp informed its leading sports editorial staff that they can begin advertising the new operation in the coming month. The sources spoke on the condition of anonymity as they were discussing matters that are confidential.
News Corp Australia owns numerous leading news publications like the Daily Telegraph and the Herald Sun. It also has a 60% stake in Foxtel, which airs action from popular sports leagues like the NRL, AFL, and local cricket.
They also said that Andrew Menz is set to become the chief executive of the new operation. Menz had been the BetEasy CEO up until the merger with Sportsbet, when he became the Sportsbet chief commercial officer. In May 2021, Menz left Sportsbet amid speculation that he was joining a new venture that Tripp was creating.
Shaking up Australia's betting market
As News Corp has such significant media reach in Australia, the new sportsbook operation will likely have a lot of weight behind it when it comes to advertising. There aren't many major online sportsbook operators currently up and running in the country. BetEasy and Sportsbet merged a couple of years ago and Tabcorp has been struggling in the online sector.
Matthew Tripp has significant experience in Australia's betting market. He turned Sportsbet into the second largest sportsbook operation in Australia. Then he created BetEasy in 2014 and eventually sold it to The Stars Group.
News Corp is hoping that the new sports betting operation will generate significant revenue, helping to offset the performance decline in recent times of its print media assets. According to a Wall Street Journal report, BetMakers Technology will be providing the technology for the new sportsbook. Matthew Tripp bought an AU$25m (US$18.6m) stake in BetMakers last year. Trading of shares in the Australian Stock Exchange-listed BetMakers Technology was halted on Wednesday morning.