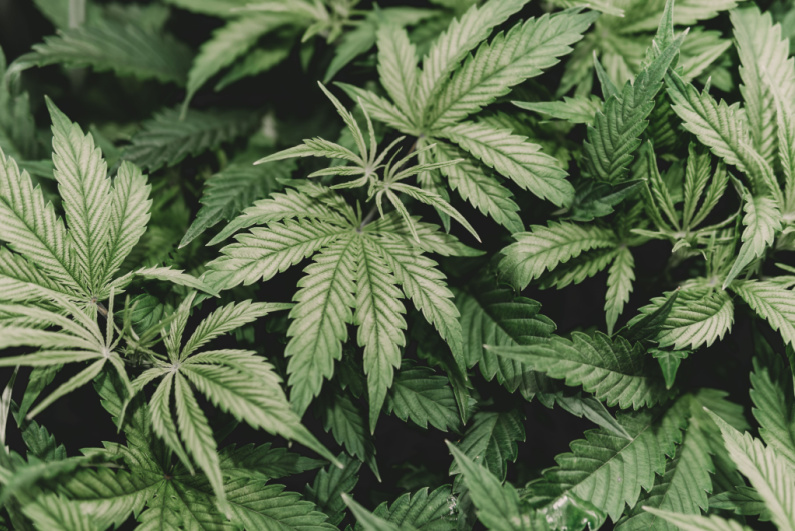 Las Vegas is readying to open marijuana lounges following a recent council vote. [Image: Shutterstock.com]
Passing a vote
Cannabis lounges will soon arrive in the city of Las Vegas.
A City Council vote Wednesday swung 5-1 in favor of the lounges, with councilwoman Victoria Seaman standing as the only one opposed. The city had already automatically opted into the licensing process by failing to respond to a letter from the Nevada Cannabis Compliance Board earlier this month, but still had an opportunity to back out with Wednesday's vote.
Alcohol sales will be prohibited
Unincorporated Clark County and Las Vegas will become eligible to host the lounges, although alcohol sales will be prohibited. Visitors will be able to legally smoke marijuana outside of their homes, so long as they stay on the property.
Rules for marijuana lounges
Rumors of marijuana lounges coming to Nevada have been swirling for months. State voters legalized recreational use of marijuana back in 2016, but an estimated 40 million annual tourists were left out of the mix and resorted to illegally smoking in hotel rooms, parking garages, or just out in the streets.
As a result, infractions have piled up over the years, especially as businesses continue to rebuild their customer bases coming out of the pandemic closures. Councilwoman Seaman said that she would have preferred a trial-and-error system instead of jumping to granting lounges the ability to set up shop.
Speaking for her constitution, Seaman also said that she would have preferred to see the lounges in more commercial areas rather than residential ones.
most of the licenses will be disseminated to the city's 17 dispensaries
State licensing is not guaranteed for any applicants, although it is assumed that most of the licenses will be disseminated to the city's 17 dispensaries with connected or nearby lounges.
Twenty licenses will also be given to independent applicants, and half will go to "social equity applicants" who were negatively affected by marijuana laws before the 2016 reversal.
During state licensing, applicants will choose the jurisdiction in which they want to operate. Upon doing so, the municipality licensing will begin.
Las Vegas expects business imminently
Applicants are already able to cross a few targets off of their list of landing spots. City Attorney Bryan Scott told the council that North Las Vegas, Henderson, Boulder City, and Mesquite had opted out.
Much of the upcoming development will hinge on the 2019 Social Use Venue, which lays out rules for consumption lounges. Furthermore, cities will be mostly powerless against a 2021 decision that legalized lounges.
The ten-day application window is set to open in October—Clark County is hustling to finalize its licensing regulations.
optimistic that several lounges will open business before the end of the year
Las Vegas expects to open its application window in 2023. Meanwhile, Commissioner Tick Segerblom is optimistic that several lounges will open business before the end of the year.
Councilwoman Olivia Diaz was also excited by the business opportunities that could come from adding another area of ​​business to Vegas' offerings.
"I think it's important for the city to consider the business opportunity that consumption lounges will bring, and also some relief of issues we're currently hearing about a lot because we're not offering a place for folks to actually consume when they buy, " Diaz told the Las Vegas Review Journal after Wednesday's vote. "We still have some way to go and some more work to do."