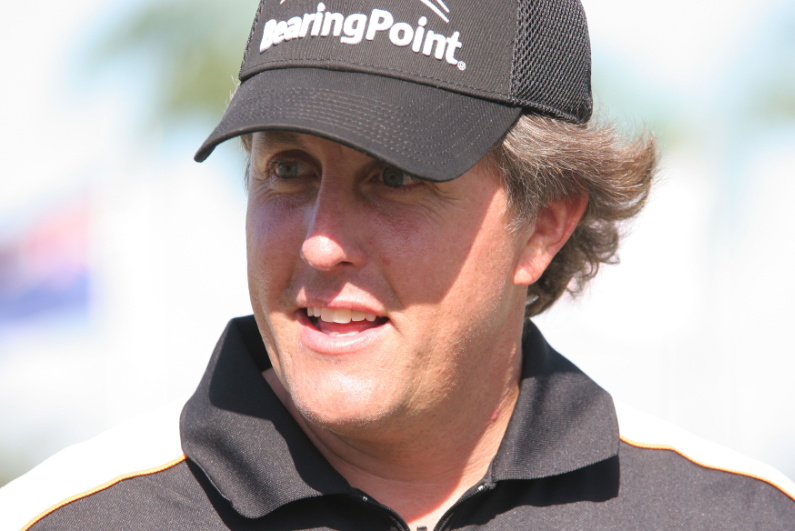 Golfer Phil Mickelson (pictured) was in fighting mode this weekend via Twitter, responding forthrightly to social media posts that made fun of his gambling past. [Image: Shutterstock.com]
Phil Mickelson lived up the golfing world a little over the weekend by biting back at social media trolls who mocked his gambling past.
career earnings are approaching $1bn
The furore began when the golfer, whose career earnings are approaching $1bn, responded to a golf week article. In said article, Golf Channel analyst Eamon Lynch branded Mickelson a "shameless pawn" for the Saudi regime for agreeing to his LIV Golf deal reportedly worth approximately $200m.
Mickelson responded via Twitter, stating Lynch has an obsession with him and LIV that "requires professional help." A parody account for disgraced ex-Enron CEO Jeffrey Skilling then used the professional help context to smugly ask Mickelson how his gambling addiction was going:
To this, another Twitter user then said Mickelson was talking "bs," referencing bets made during practice and casual rounds. The golfer squared right up to this accusation, admitting betting was involved in such games for the sake of creating competition but that: "We cap it at 1k."
Mickelson ended his extraordinary weekend with a flourish, responding to a post on an LIV Golf fan account in which a user named Ryan told the golfer to stay off Twitter and be happy he'd paid off his gambling losses. Mickelson last year came clean about his "reckless" gambling past that led to losses of $40m.
"Is there something I can do with $800 million that I can't do with $760 million?" the polarizing sportsman asked.