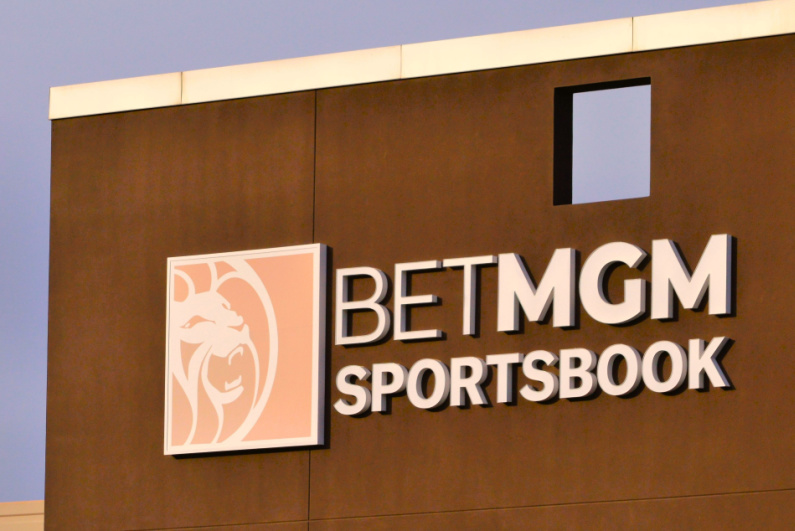 A twice-convicted felon from New York is suing BetMGM, claiming the iGaming brand robbed him of his online casino winnings. [Image: Shutterstock.com]
A convicted felon and self-described gambling addict has filed an ambitious lawsuit against BetMGM, claiming the MGM International/Entain partnership brand "preyed upon" his supposed gambling addiction.
Gambled $30m over nine months in 2019
News of New York native Sam Antar's lawsuit emerged Thursday, in which the twice-jailed felon claims he gambled $30m over nine months in 2019. His lawyer has previously stated the plaintiff's losses totaled "easily hundreds of thousands of dollars."
At the heart of the suit is Antar's accusation that BetMGM robbed him of his winnings by plying him with free bets. The complimentary wagers, as Antar's suit goes, were offered to keep him from reporting the multiple instances in which BetMGM's online casino crashed while he held a winning hand.
Courts previously convicted and jailed Antar, who has houses in New York and New Jersey, for conducting a $225,000 investment fraud scheme as well as theft by deception involving almost $350,000. Notably, he's also the nephew of the late founder of Crazy Eddie Electronics, Eddie Antar. He defrauded investors out of over $74m through his store.
In response to Antar's claims, BetMGM condemned Antar as a convicted "fraudster" who repeatedly victimized strangers, friends, and even relatives. The suit, states BetMGM, is simply Antar's "latest scheme." The MGM/Entain firm also denies it violated any state laws, affirming: "New Jersey law does not include a common law duty to protect problem gamblers from their actions."