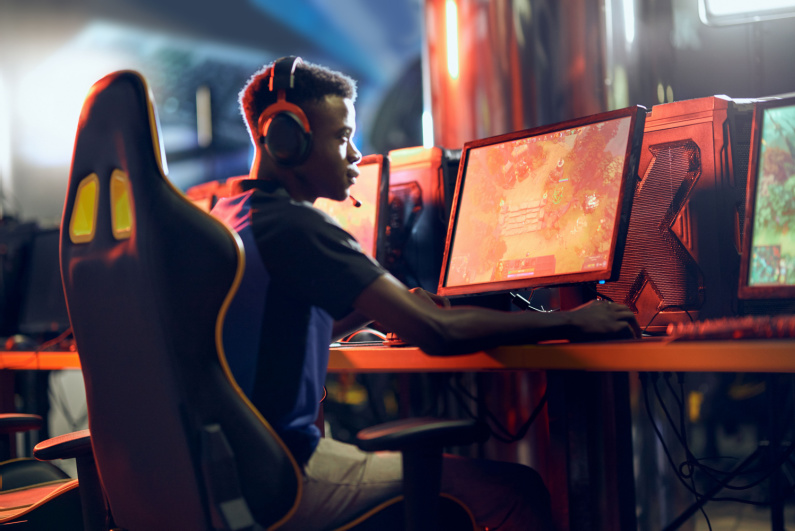 The Nevada Gaming Commission has adopted recommendations to eliminate the requirement that sports betting operators obtain a permit to offer betting on certain esports events. [Image: Shutterstock.com]
Relief for operators
As interest in esports betting continues to grow, authorities in Nevada have made it easier for sportsbooks to offer these types of markets. The Nevada Gaming Commission (NGC) approved new regulations on Thursday that eliminate the requirement that operators obtain approval before accepting bets on certain esports events.
The eight-member Nevada Esports Technical Advisory Committee made a number of suggestions on the topic last year and the Nevada Gaming Control Board (NGCB) accepted most of the recommendations in January. The only provision added related to doping, as regulators called for stricter drug testing at events.
Concerns that this would affect bet processing
The NGC ultimately struck down that provision during Thursday's hearing over concerns it would impact betting processing by requiring licensees to verify that each event had a code of conduct with defined anti-doping prohibitions in place.
NGC Chairwoman Jennifer Togliatti said the anti-doping rule was a "good idea" but was "logistically, financially and practically" very difficult. It is the responsibility of certain sportsbook operators to conduct their own due diligence on certain events.
An important change
The previous rule that required sportsbooks to obtain approval before offering markets on certain esports events often frustrated bettors, who then turned elsewhere to get in on the action. Operators also found it difficult to plan ahead and promote certain notable events in advance. NGCB member Brittnie Watkins spoke at the hearing, stating that the "regulations are very important to the industry" and have been a long time coming.
Esports betting is legal in fewer than 18 states, although over 30 states have sports betting established.
Operators offering esports betting, as with more traditional sports, have a duty to monitor the integrity of the events. This means reporting any suspicious betting activity, preventing participants and coaches from participating in betting, and keeping an eye out for possible signs of match-fixing.
Doping in e-sports
A key concern in the e-sports space when it comes to doping is protecting the health and safety of participants, especially since they are mostly young. The presence of big money in the scene was also a motivating factor for certain people to get an edge over the competition.
One of the main types of doping in the world of esports is the abuse of stimulants such as Adderall and Ritalin. Participants often take these medications to improve their concentration over a longer period of time.