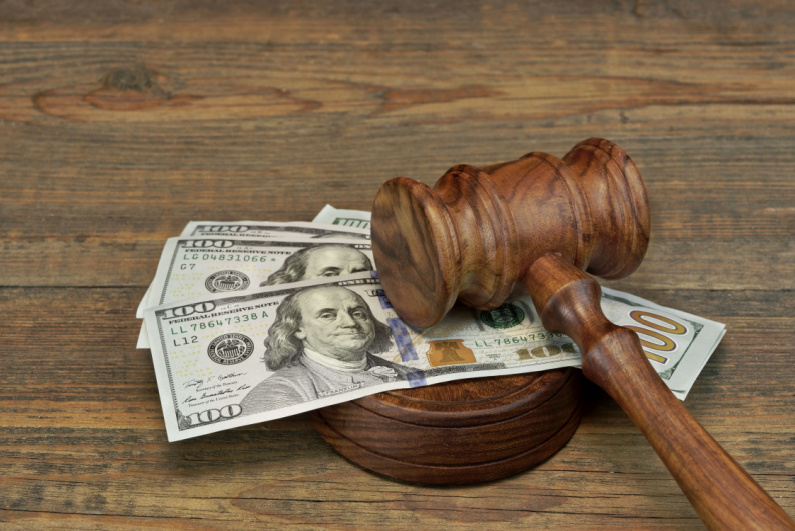 Ohio's gambling regulator aims to fine three sportsbook operators for various sports betting marketing offenses. [Image: Shutterstock.com]
Numerous violations
While sports betting has only been up and running for less than a week in Ohio, the state's gambling regulator has been busy taking enforcement action over various marketing-related failings. The Ohio Casino Control Commission (OCCC) has issued notices of violation to BetMGM, Caesars, and DraftKings for allegedly violating state laws relating to advertising and promoting sports betting in the state.
The OCCC wants to issue a $150,000 fine to each of the operators.
The OCCC wants to issue a $150,000 fine to each of the operators. They allegedly ran ads across numerous mediums that did not include the necessary responsible gambling message.
They also used terms such as "risk-free" and "free" when promoting bonus offers that actually required people to risk their own money. All gambling-related marketing materials in Ohio need to "clearly and conspicuously" contain a message aimed at preventing problem gambling, as well as provide a helpline number.
Taking no prisoners
Each operator is granted a hearing and due process for the allegations. During a public meeting, the OCCC will hold a vote regarding any potential action against the operators.
The legal sports betting market in Ohio only launched on January 1, with both retail and online sportsbooks going live at the same time.
In a press release regarding violations, OCCC executive director Matthew Schuler said: "These repeated violations leave the Commission no choice but to pursue administrative action to bring operators into compliance." He noted that sportsbook operators had received many reminders of the standards they must adhere to when promoting their products.
Previous issues
The OCCC is certainly taking an active approach to make sure that sportsbook operators follow the rules and regulations to the letter of the law. In addition to the latest potential penalties, the commission took action against two operators before Ohio's sports betting industry even launched.
DraftKings had already received a notice of violation in Ohio last week. The OCCC wants to fine the prominent operator $350,000 for allegedly mailing about 2,500 ads directly to people who are underage. Penn Entertainment's Barstool Sports betting brand was alleged to have broken rules regarding promoting gambling on a college campus and/or to people younger than 21 years old and is facing a $250,000 fine.
will continue to closely monitor gambling-related marketing
Following the announcement of these violations, Ohio Governor Mike DeWine expressed his unhappiness with the behavior of operators, saying that they had crossed a line in their advertising. He underlined that the OCCC and the governor's office will continue to closely monitor gambling-related marketing.