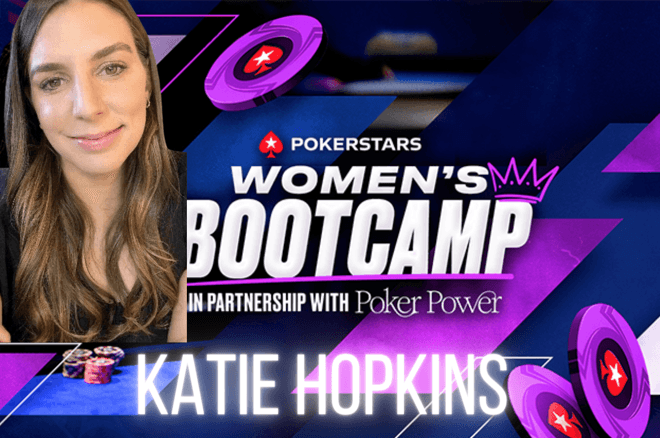 Earlier this year, PokerStars announced that an exciting program for women to learn more about poker will return in 2023 and will soon culminate on October 18th European Poker Tour (EPT) Cyprus with a Showdown Tournament in which a complete package is awarded EPT Prague In December
The Boot camp for womenIn a relationship with Poker poweris aimed at beginners, who are then supported by PokerStars ambassadors, among others Only Shahad, Lali Tournament And Georgina "GJReggie" James.
The final recruits battled each other in home tournaments, where the winners received the chance to travel to Cyprus and take part in the ultimate showdown. In preparation for this event, PokerNews I wanted to introduce some of the women who will be fighting for the opportunity of a lifetime.
Here's a look at some of the women already featured in the upcoming showdown:
Meet the women of the PokerStars x Poker Power Women's Bootcamp Showdown
Q&A with Katie Hopkins
36-year-old Katie Hopkins is from the suburbs of Philadelphia, where she lives with her husband Brian, their dog Josie and their cat Cheeto. She studied finance at the University of Notre Dame, where she was a scholarship swimmer on the swim team. After working in corporate finance for two years, Katie went back to school full-time and earned her JD from the University of Pittsburgh School of Law and her MBA from the Tepper School of Business at Carnegie Mellon University.
She is an associate general counsel at Nasdaq and focuses on securities law. Katie joined Nasdaq last year after spending six years at the U.S. Securities and Exchange Commission.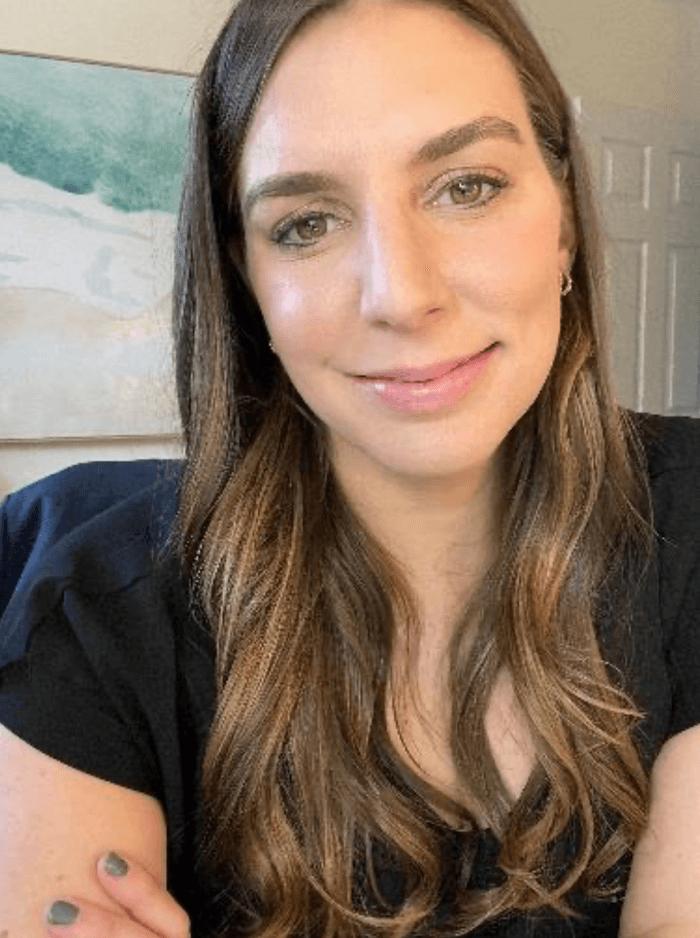 PokerNews recently caught up with Hopkins to get her thoughts on the upcoming showdown.
PokerNews: When and how did you learn poker? or how were you introduced to the game?
Katie Hopkins: I was first introduced to poker through the women's network at Nasdaq and a women's golf group I was involved with (Fore the Ladies). They both had "introductory poker" sessions with Poker Power, which I attended.
What inspired you to take part in the Women's Bootcamp?
After being introduced to poker through the Poker Power introductory sessions, I started following Poker Power on Instagram. When I saw the opportunity for boot camp, I thought it would be the perfect opportunity to dive in and learn poker because at the time I was on crutches and in a boot due to a stress fracture in my foot. My normal hobbies of running and triathlon were off the table.
How did you find the experience? Do you feel it has improved your game?
The boot camp was an incredible experience. I learned a lot and met great people over time. Without the course, I probably wouldn't have felt comfortable sitting at a poker table.
What was your favorite part of the boot camp?
It's hard to pick a favorite part of the bootcamp, but I think the trip and the opportunity to play in Cyprus might be just the ticket! During the class, I really enjoyed learning about poker math and I also enjoyed hearing tips from professional poker players.
Have you learned something that you can apply in your real life?
By learning to play poker and attending the boot camp, I learned important skills that will prove useful in my career and life in general. They gave me confidence and taught me to take risks but also to exercise discipline and know when to give up.
PokerStars continues to promote women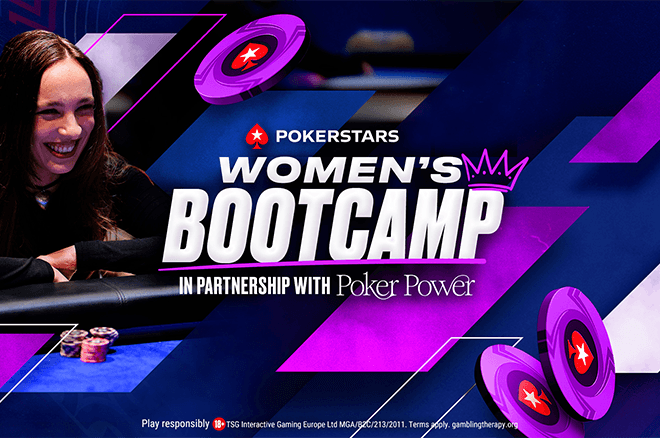 "We are excited to partner with Poker Power for a second year and continue to expand our commitment to encouraging women to play poker," he said Rebecca McAdam Willetts, Director of Partnerships, PR and Consumer Engagement at PokerStars. "We are doubling the length of our boot camp to eight weeks and will not only teach women how to play poker, but also give them skills they can apply in their daily lives."
According to a study by PokerStars in the UK, 42 percent of women who play poker believe the game improves their focus and concentration, while 38 percent believe it could improve their decision-making skills. Still, more than half of the women surveyed (55 percent) said they don't think poker is inclusive.
Find out more about the Women's Bootcamp!

Editor-in-Chief USA

Editor-in-Chief USA, co-host of the PokerNews Podcast and 2013 WSOP bracelet winner.