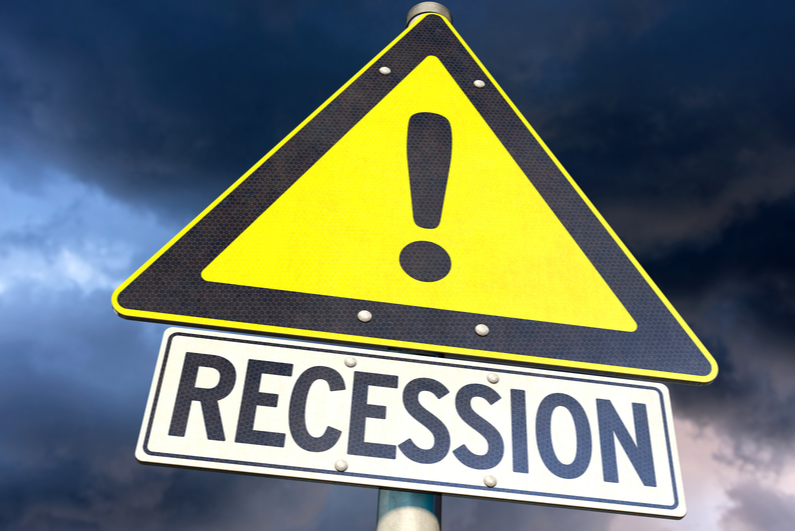 Shares in big casino firms have fallen dramatically amid fears of a recession, and the Circa CEO has noted the impact of inflation on spending habits in Las Vegas. [Image: Shutterstock.com]
Market uncertainty
Despite the US seeing record-breaking gross gaming revenue (GGR) of $5.31bn for March, recession fears are causing investors to lose faith in major casino firms. Market has caused uncertainty shares in casino companies to plummet.
Bally's Corporation stock is down 40%
According to a CNBC report, shares in Caesars Entertainment have tanked 50% so far this quarter. Bally's Corporation stock is down 40% over the same period, a quarter that's also been unkind to MGM Resorts and Penn National Gaming stock, both down 35%.
While April's US GGR of $4.99bn didn't beat March's total, it was still the second-best month in the history of US gaming, up 12% year-on-year. In recent earnings calls, some casino execs have affirmed that inflation isn't hurting customer demand, but other operators have voiced their fears for the industry.
In a note released this week, Jefferies gaming analyst David Katz said that the earnings meetings with management teams in Sin City provided "evidence of the dichotomy between the current operating strength and the markets' expectation of a recession."
Consumer spend changing
Downtown Las Vegas casino kingpin Derek Stevens recently articulated his fear of inflation fallout. Back in April, Stevens told CNBC he'd noticed the impact of inflation on the amount of cash withdrawn at casino ATMs.
Late last week, Edwards — whose Vegas real estate includes the Circa Resort and Casino — told CNBC that the withdrawal downturn has worsened. "It's just really accelerated," Stevens said. "Every weekend has been worse than the prior weekend."
The Circa CEO highlighted bars as enduring the worst percentage decline. According to Stevens, guests are watching their money, spending less on meals, discretionary items, and extra resort amenities.
Despite changes in spending behavior, casino bosses like Stevens maintain that demand for travel to Vegas is still strong with a steady flow of reservations.
Preparing for the worst
Never ones to sit on their laurels long, casino operators are already gearing up for a potential recession. A decision last week by the Federal Reserve to hike interest rates by 0.75%, with another potential increase in July, has only hastened the need for casino firms to prepare for all contingencies.
potential scenarios of revisiting costs"
As Katz reported, all the meetings by the casino big guns "addressed the possibility of a recession and the potential scenarios of revisiting costs in the event of a demand slowdown."
Amid falling stock prices, rising interest rates, rampant inflation with higher gas and food costs, it's understandable the Las Vegas casino industry fears a repeat of 2008 – when the Great Recession first hit Sin City and left behind scars still tangible today.