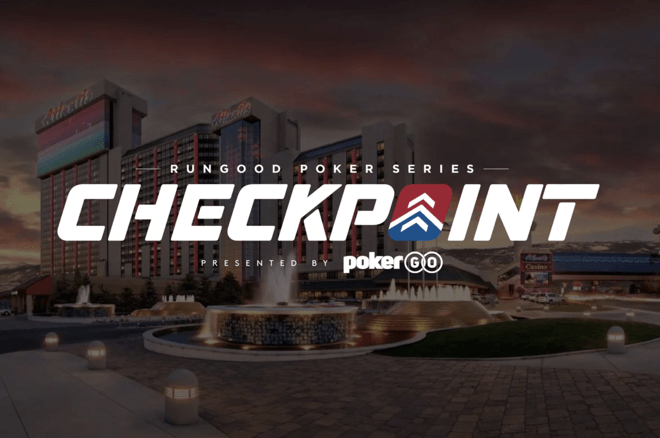 After wrapping up this week at Downstream Resort and Casino in Joplin, Missouri, the RunGood Poker Series is heading west and will make it Reno debut at Atlantis Casino from May 2-7.
The week long RGPS Reno stop will feature several guarantees across ten ring events, culminating with the $600 buy-in RGPS Reno Main Event with a $100,000 guarantee attached.
Additionally, each ring winner will earn eligibility to buy into the $300 Dream Seat Invitational sponsored by PokerGO the end of the year.
Dakotah O'Dell Climbs Counts to Win His Second RGPS Main Event for $63,647
RunGood in Reno
While the popular mid-stakes poker tour has been across the country, the team had never had a stop in Reno. That will change next month as the series takes place with No-Limit Hold'em, Pot-Limit Omaha and Omaha Hi-Lo 8 or Better events with buy-ins ranging from $200 to $600.
"We are thrilled to bring the RunGood Poker Series to the Atlantis Casino and look forward to giving players the chance at something special," said RunGood President Tana Karn said in a press release. "We plan on delivering a 'Best Mid-Major Poker Tour' experience, and are excited to welcome players from all around the area to Reno."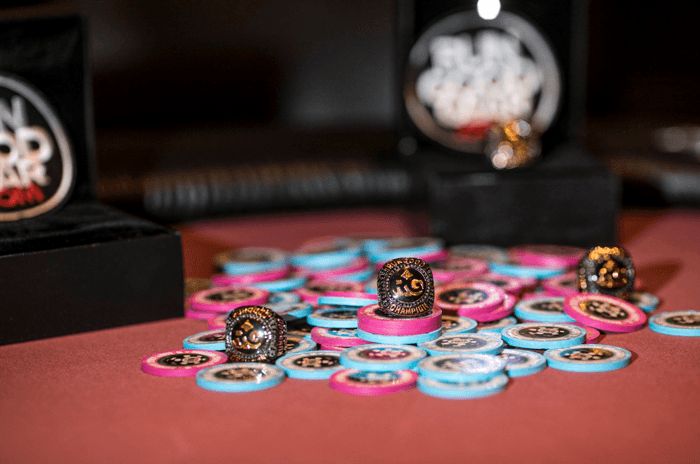 The RGPS Reno stop will kick off with a $200 buy-in seniors ring event with a $10,000 guarantee, as well as a $200 buy-in Guest Bounty Ring Event where special guests will be holding bounty envelopes with special prizes between $1,000 cash and RG Apparel store credit.
Other highlights of the series include a $300 Pot Limit Omaha Ring Eventa $250 double green chip bounty ring event and later a $400 Black Chip Bounty NLH Ring Event.
But the biggest draw of the series is the RGPS Reno Main Event, which will get underway on May 5 with the first of three starting flights. The Main Event will play to a winner on May 7, who will get the bulk of the $100,000 guaranteed prize pool.
Who Will Be the Next RGPS Champion?
Whoever wins the RGPS Reno Main Event will be added to the list of RunGood champions that includes Daniel Lowery, Preston McEwen other Dakotah O'Dell.
Earlier this month, O'Dell won his second RGPS Main Event at RGPS Joplin to take home $63,647 after taking down last year's RGPS Council Bluffs Main Event for $48,771.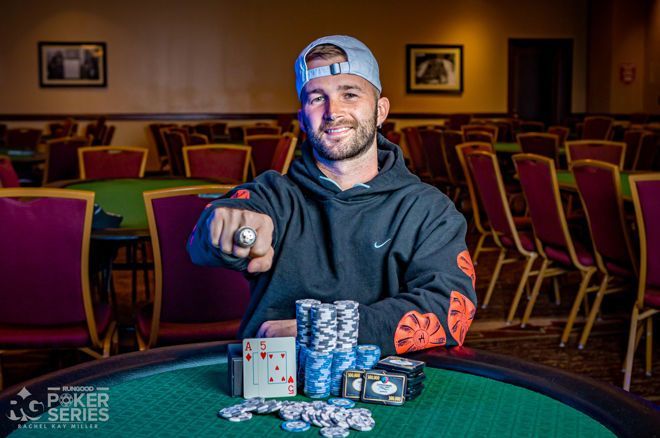 On the path to his most recent ring, O'Dell defeated the decorated Blair Hinklewho was after a third RunGood Main event victory after winning the 2019 RGPS Oklahoma City Main Event for $35,985 and the RGPS Showbound Tulsa Main Event the same year for $44,012.
McKewen also picked up another ring at the most recent RGPS stop in Joplin by taking down $250 deep stack for $15,629. Other winners at RGPS Joplin included William Hill ($200 Ambassador Bounty NLH – $8,315), Clayton Soliz ($225 single day NLH – $6,198) and Trent Wilson ($300 Pot Limit Omaha – $7,044).
Ahead of the RGPS Reno stop will be a stop at Horseshoe Council Bluffs in Iowa taking place April 20-30.
The full schedule for the upcoming RGPS Reno stop is available in the table below.
2023 RGPS Reno Full Schedule
| | DATE | BEGIN | EVENTS |
| --- | --- | --- | --- |
| | may 2 | 10:00 AM | Seniors Ring Event $10,000 GTD (Buy-in: $200, Age 50+) |
| | may 2 | 12:00 PM | Main Event Satellite (Buy-in: $85, 1 in 10 win a seat) |
| | may 2 | 6:00 PM | OPENING NIGHT Guest Bounty Ring Event (Buy-in: $200, Special guests will be holding bounty envelopes that contain prizes between $1,000 cash and RG Apparel store credit) |
| | may 3 | 11:00 AM | DeepStack $25,000 GTD Ring Event 1A (Buy-in: $250) |
| | may 3 | 3:00 PM | Main Event Satellite (Buy-in $85, 1 in 10 win a seat) |
| | may 3 | 6:00 PM | DeepStack $25,000 GTD Ring Event 1B (Buy-in: $250) |
| | may 4 | 12:00 PM | DeepStack Ring Event Restart |
| | may 4 | 1:00 PM | One Day NLH $10,000 GTD Ring Event (Buy-in: $200) |
| | may 4 | 6:00 PM | Double Green Chip Bounty Ring Event (Buy-in: $250) |
| | may 5 | 12:00 PM | Main Event Satellite (Buy-in $145, 1 in 5 win a seat) |
| | may 5 | 2:00 PM | Pot Limit Omaha Ring Event (Buy-in: $300) |
| | may 5 | 4:00 PM | Main Event Turbo Satellite (Buy-in: $145, 1 in 5 wins a seat) |
| | may 5 | 6:00 PM | $100,000 GTD Main Event 1A (Buy-in: $600) |
| | May 6th | 9:00 AM | Main Event Turbo Satellite (Buy-in: $145, 1 in 5 win a seat) |
| | May 6th | 11:00 AM | $100,000 GTD Main Event 1B (Buy-in: $600) |
| | May 6th | 3:00 PM | Main Event Turbo Satellite (Buy-in $145, 1 in 5 win a seat) |
| | May 6th | 6:00 PM | $100,000 GTD Main Event 1C (Buy-in: $600) |
| | May 7th | 12:00 PM | Main event restart |
| | May 7th | 1:00 PM | Black Chip Bounty NLH Ring Event (Buy-in: $400) |
| | May 7th | 5:00 PM | Closer NLH Ring Event (Buy-in: $200) |
Lead image courtesy RunGood