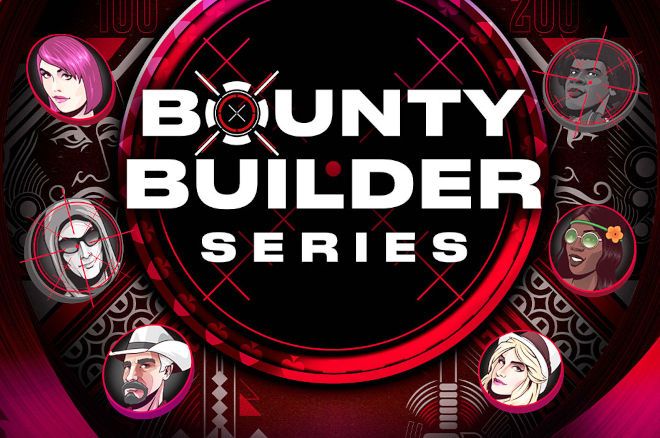 Online poker players living in Ontario do not have long to wait before they can enjoy a value-packed tournament series because PokerStars is running the $1 million guaranteed Bounty Builder Series from September 4. The Bounty Builder Series will be a massive hit if PokerStars Ontario's previous tournaments series is anything to go by.
The inaugural PokerStars Ontario Bounty Builder Series takes place from Sep 4-19and features more than 100 tournaments with buy-ins ranging from $10 up to $500, meaning there is a Bounty Builder Series event for everyone. Grab your calculator and add up all the guaranteed prize pools and you arrive at a cool $1 million.
As is usually the case with prestigious poker festivals, the Bounty Builder Series Main Event is the flagship tournament and the event every Ontarian wants to win. Buying into the Main Event direct on September 18 sets you back $200but you get to play for a share of a guaranteed $100,000 for that initial investment.
All monetary amounts are Canadian dollars unless otherwise specified
As the name of the series suggests, all the Bounty Builder Series' events are played to a progressive knockout (PKO) format. In these games, everyone sits down with a bounty prize on their head. Eliminate an opponent to claim their bounty! Half of the collected bounty instantly hits your PokerStars Ontario account as cash, with the remaining 50% of the collected bounty going onto your head, making you a more attractive target for your foes.
PKO's add a fresh dynamic to tournament poker and make it possible to win far more than your buy-in back even if you do not reach the event's money places.
The Bounty Builder Series comes only two months after PokerStars celebrated launching in Ontario with the $1 million guaranteed Ontario Platinum Series. PokerStars awarded two US$30,000 Platinum Passes during its first ever Ontario-only festival, adding more excitement to the series.
Eligible iGames conducted and managed by iGO are only available to those physically present in the Province of Ontario. PokerStars operates pursuant to an agreement with iGaming Ontario.
For more information, visit the Ontario Player's home page
This is an advertisement