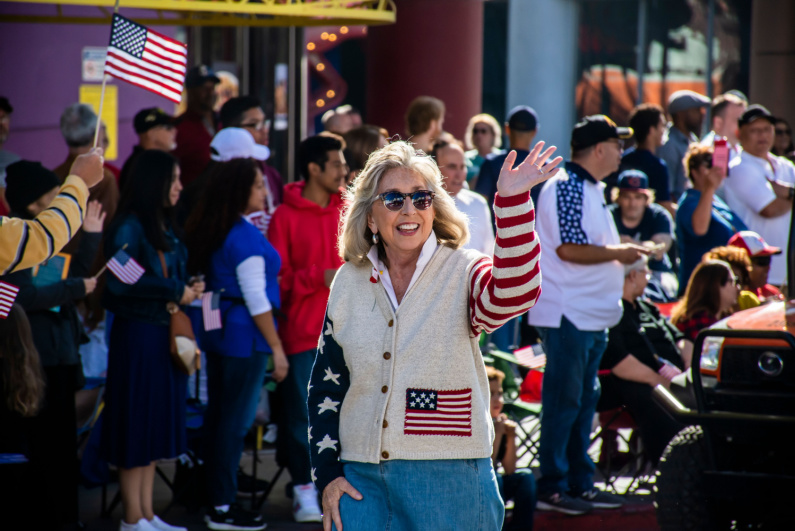 Congresswoman Dina Titus has given the US pro and college leagues a July 15 deadline in which to submit their sports betting policies. [Image: Shutterstock.com]
US Rep. Dina Titus (D-NV) has lit a firecracker under the 13 major US sports leagues and the NCAA by sending them all letters demanding they share what sports betting policies they have in place.
In the face of recent gambling-related controversies, Congresswoman Titus has taken the moral high ground, saying the essence of being a sports fan is knowing "the games you watch are fair."
Titus took to Twitter to reiterate her message to the US sports bodies and supported it with a KSNV news clip:
Titus, whose representational remit includes the Las Vegas Strip, wants the sports bodies to respond to her demands by July 15. She wants the 14 bodies to submit clearly outlined sports betting and gambling policies for their athletes and employees, as well as answer questions about gambling education programmes, monitoring and investigation.
Stopping suspicious bets before they get placed
Titus said sportsbooks and "innovative integrity monitoring companies" could alert the leagues and gambling regulators of shady betting activity, with the goal of stopping suspicious bets before they get placed.
"When players get suspended, and coaches get fired, that means the system is working," Titus added, no doubt in reference to Detroit Lions' Jameson Williams, who the NFL hit with 6-game fine last in April only for the wide receiver to reveal last month he "wasn't aware" the league had a sports betting policy.