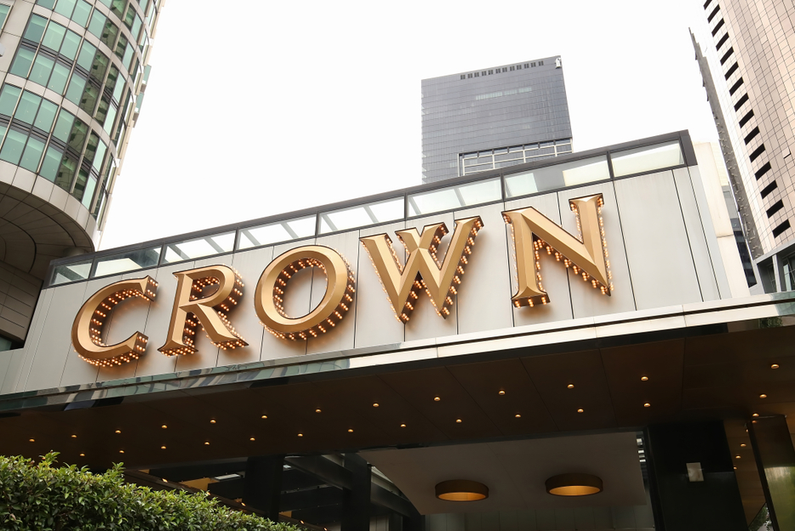 AUSTRAC has commenced civil penalty proceedings against Crown Resorts over anti-money laundering and counter-terrorism financing failings. [Image: Shutterstock.com]
Extensive breaches
Australia's financial watchdog has commenced civil penalty proceedings against Crown Resorts in federal court. The Australian Transaction Reports and Analysis Center (AUSTRAC) announced the legal action against the casino company's Crown Perth and Crown Melbourne properties on Tuesday.
AUSTRAC has identified 547 breaches
The proceedings relate to allegations of Crown's "serious and systemic" non-compliance with the country's anti-money laundering (AML) and counter-terrorism financing (CTF) laws. AUSTRAC has identified 547 breaches following extensive investigations. It is unclear if there will be a civil penalty order, but the court filing outlines that each violation can carry a fine of as much as AU$22.2m (US$16.2m).
The statement announcing the legal action outlined various allegations relating to Crown Perth and Crown Melbourne. They include Crown not having an appropriate transaction monitoring program in place and not having proper oversight from senior management of the AML/CTF programs.
Open to criminal exploitation
In the statement announcing the commencement of proceedings, AUSTRAC CEO Nicole Rose said that Crown's failings made both its business and the country's financial system vulnerable to exploitation by criminals. The main focus of the case is on due diligence failures that took place between 2016 and 2020.
She spoke about how AUSTRAC's investigation led to the discovery of poor risk management and governance, as well as failures to have compliant AML/CTF measures in place. This meant that Crown had deficiencies when identifying, mitigating, and managing the risks that its services and/or products were being misused for terrorism financing or money laundering purposes.
AUSTRAC works closely with territory and state regulators and law enforcement agencies to support regulations of the gambling sector and to share information. They also work together to deal with any possible money laundering issues in the casino sector.
Rose also said that Crown "failed to carry out appropriate ongoing customer due diligence including on some very high risk customers. This led to widespread and serious non-compliance over a number of years."
Crown reportedly knew of about 60 customers who engaged in suspicious activity; these people were responsible for AU$70m (US$50.9m) of turnover.
Issues across the board
AUSTRAC is taking such strong action so that enduring change takes place and to ensure that Crown will make all the necessary changes. Australia's casino sector has been the subject of numerous high-profile investigations in recent years. In addition to three separate royal commissions into the actions of Crown Resorts, other casino operations have also come under scrutiny. AUSTRAC has ongoing enforcement investigations into the Star Group and SkyCity Adelaide.
AUSTRAC wants the wider casino sector to understand the importance of having a strong AML program in place. The regulator has noted that Crown Resorts has been strengthening its systems and processes, but still has some way to go.
Blackstone made a US$6.3bn bid to take over the embattled casino company
The timing of the legal action could add some complications to the sale of Crown Resorts. US-based private equity firm Blackstone made a US$6.3bn bid to take over the embattled casino company this month. While Blackstone has not commented on the legal action, Crown Resorts said that it is currently reviewing the lawsuit.