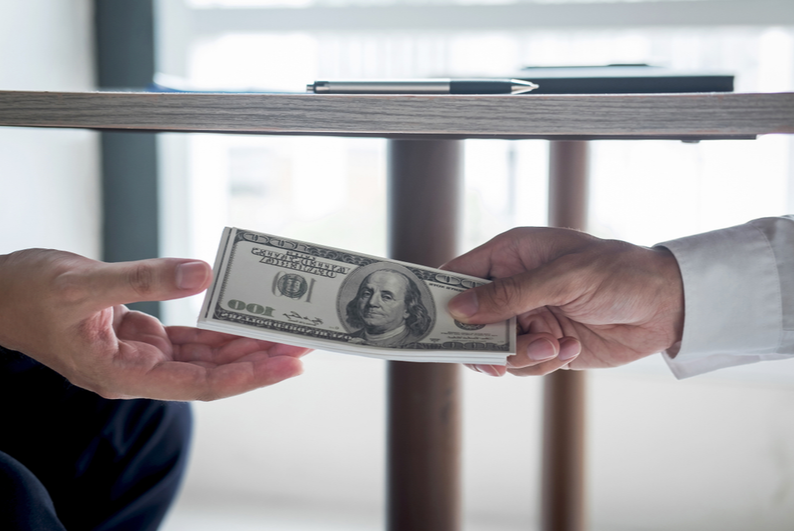 A former Indiana senator has pleaded guilty to accepting illegal campaign contributions of $40,500 from a casino company. [Image: Shutterstock.com]
Putting his hands up
A former Indiana senator had pleaded guilty to taking illegal contributions totaling $40,500 from a casino company during his unsuccessful congressional campaign. Former Senator Brent Waltz pleaded guilty on Monday, just a week before he was to go to trial.
The other defendant in the case is a former leading executive at Spectacle Entertainment, John Keeler. He pleaded not guilty to charges of using straw donors to send illegal campaign contributions to Waltz.
admitted to providing false statements to the FBI
As part of Waltz's plea agreement, he has admitted to providing false statements to the FBI. However, there is no mention that Waltz is going to testify against Keeler or that he is cooperating with the prosecutors in any way.
Both Waltz and his attorney did not answer any questions following the hearing on Monday.
A wide-reaching investigation
The original indictment of Waltz and Keeler came in September 2020 following an extensive investigation by the FBI into Spectacle Entertainment. As a result of the investigation, the Indiana Gaming Commission forced Spectacle Entertainment to give up its ownership of new casino projects in Terre Haute and Gary.
The commission also made allegations of financial misconduct against the former Spectacle Entertainment CEO Rod Ratcliff. The former titan of the Indiana gambling industry ultimately surrendered his state casino license but did not get charged as part of the campaign finance case.
Keeler and Ratcliff headed up Centaur Gaming for a number of years. The company ended up selling its two racinos in Indiana to Caesars Entertainment for $1.7bn in 2018. The pair subsequently formed a group called Spectacle Entertainment to get involved in the Gary casino project.
Facing prison time
Brent Waltz served as a state senator for a dozen years before he decided to run for Congress. Waltz's campaign ultimately proved unsuccessful. He finished fourth out of five candidates for the 2016 Republican primary.
received money back illegally from a political consultant
The original indictment outlined how 15 recruited individuals were directed to make a maximum contribution of $2,700 to Waltz's campaign. These individuals then received money back illegally from a political consultant working on behalf of Centaur Gaming through fake consulting agreements.
Federal election law does not allow contributions to be made in someone else's name, otherwise known as straw donors. The cap on contributions is now $2,900 per campaign.
for the two felony charges that he pleaded guilty to, Waltz is facing prison time of five years. Prosecutors did, however, dismiss three other counts and recommended sentencing at the lower end of the advisory range. The judge did not set a date for sentencing.