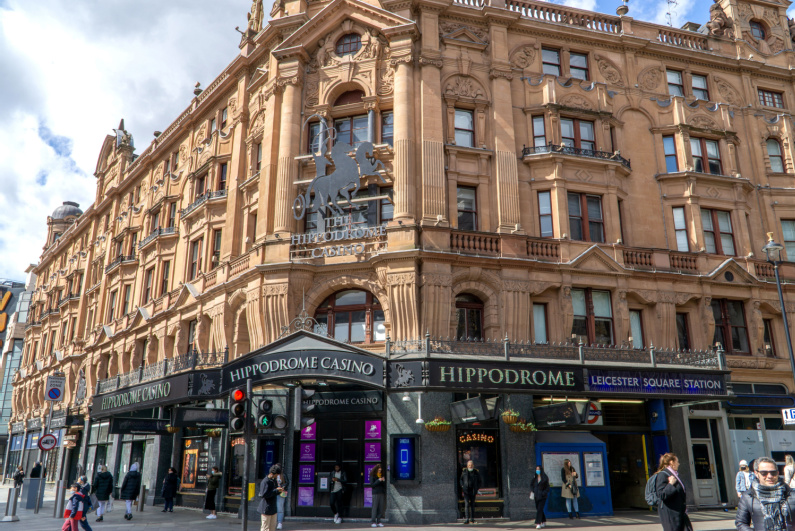 A 39-year-old waitress at the Hippodrome Casino who was dubbed "the black girl" has lost her age and race discrimination case. [Image: Shutterstock.com]
You have to "grow up"
A Hippodrome casino waitress who was dubbed "the black girl" has lost her age and race discrimination case.
Acceptable way to address Mariotti after claiming she was acting "childish"
An employment tribunal in central London heard how 39-year-old Merona Marcello Mariotti had an argument with another employee called Safia and was told to "grow up". According to Judge Sarah Goodman, this was an acceptable way to address Mariotti after allegations that she was behaving "childishly."
The judge concluded that this was not age discrimination. Likewise, the judge found there was no racial discrimination when a supervisor referred to her as "the black girl" when Mariotti fell and injured her wrist. Mariotti is of mixed descent and has Italian and Eritrean roots.
According to the judge, this was probably done because the supervisor, who oversees around 200 employees, could not remember her name and identify who needed help.
Break
The incident between the two employees occurred in 2019 in connection with an argument between Safia and Mariotti and a glass that had to be picked up. According to Safia, who informed her supervisor, Mariotti was rude when speaking to her.
The supervisor is said to have later told Mariotti not to "expect the young people to do the work" and to be the "bigger person" because Safia was much younger.
Mariotti began a grievance process in 2019, but in 2020 she was fired and attempted to sue Hippodrome for age and discrimination.
should have been more reserved
According to Judge Goodman, they were convinced that the supervisor believed that Mariotti had behaved immaturely and that she "should have been more reserved."
During the trial, the waitress also argued that it was unfair that her colleagues were given 10 to 15 cigarette breaks per day, even though she was only entitled to a 30-minute break during a 10-hour shift. However, there is evidence that Mariotti was also granted two additional 15-minute breaks.
Judge Goodman concluded: "Since she didn't ask for breaks, she didn't get them."