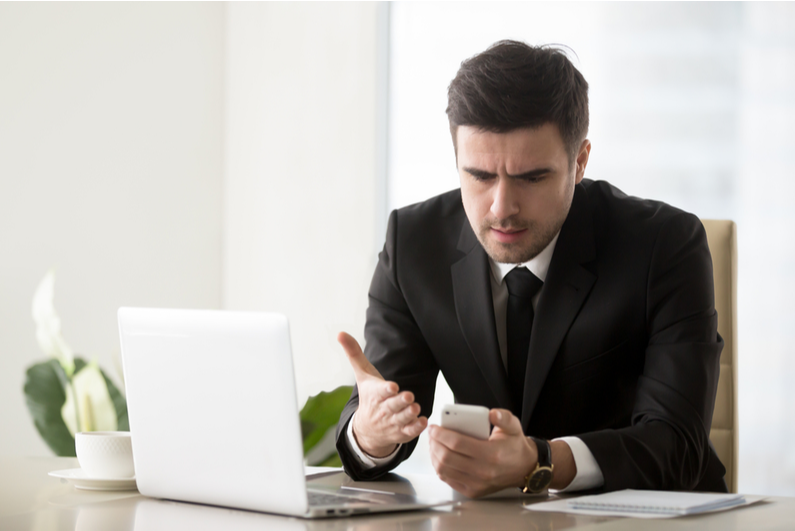 The DC Lottery is getting $500,000 in compensation from GambetDC operator Intralot due to a Super Bowl Sunday mishap. [Image: Shutterstock.com]
Getting suitable compensation
The DC Lottery is getting $500,000 in compensation after a Super Bowl Sunday mishap with its sports betting app. Intralot is the operator of the GambetDC app that malfunctioned on the day of one of the biggest betting events of the year.
about $65,000 in lost betting revenue
DC Lottery executive director Frank Suarez revealed details of the settlement during a recent Office of Lottery and Gaming budget oversight hearing. The $500,000 sum covers about $65,000 in lost betting revenue, $6,300 spent on marketing, and the rest covers reputational damage.
Previously, the DC Lottery had informed local media that the issues were caused by Intralot not getting approval from Apple for an app update, which meant that iOS users were unable to place wagers from about 4:30pm on Super Bowl Sunday until Monday afternoon.
Some glitters of improvement
The DC Lottery sent an email to users on the night of the Super Bowl to apologize for the issues and asked them to download the latest app update. They were offered $10 in free bets for the inconvenience. Android bettors were unaffected and the retail betting kiosks around Washington, DC were also operational on Super Bowl Sunday.
About half of the 30,000 registered GambetDC users in February used Apple devices
Speaking about the reasoning behind the settlement sum, Suarez said: "Being able to recoup what we believe we would have gotten in revenue was important, and then being able to have additional marketing funds for branding so we can reach out and acquire players, and I think that's a good amount for that."
Also during the recent hearing, Suarez said that GambetDC had its best-ever month in March. Betting handle reached $6.2m, a 62% year-on-year increase. He added that an additional 38 retailers came on board over the previous six-month period and that the payout percentage of the sportsbook has gone to 90% from 80%. This makes the offering more competitive with other sports books. The DC Lottery estimates that the district will only get $1.5m in revenue from GambetDC this year.
The latest mishap
Despite some improvements, GambetDC has a history of mishaps. The initial decision to award the operation of the DC Lottery's sports betting offering to Intralot without having a competitive bidding process was controversial. There were also numerous delays to the launch of the app, while commercial operators in the district have generated much better results despite having strict confinements.
Commercial operators are allowed to have retail sports books at professional sports arenas in Washington, DC, with their mobile offerings only operational in a two-block radius of the stadium. The GambetDC app does not work in these areas.
Other complaints include GambetDC not having as competitive odds as other sportsbooks and its platform interface not being very user-friendly. The DC Lottery confirmed recently that it is working on improving the usability of the app and increasing marketing efforts.