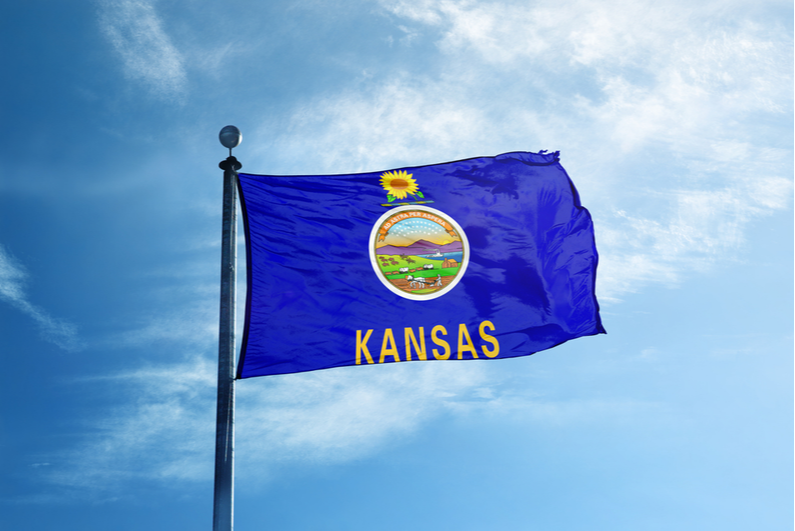 Kansas Gov. Kelly has signed a sports betting bill into law, while the Minnesota House has passed its own betting bill, HF 778. [Image: Shutterstock.com]
Two bills in different stages
After many attempts to get sports betting across the line in Kansas, Governor Laura Kelly's signature on SB 84 finally gives residents the opportunity to bet legally on the likes of the Kansas City Chiefs and Royals.
could launch as soon as the fall
Commenting after signing the bill Thursday, Gov. Kelly described the vertical as "another mechanism that casinos, restaurants and other entertainment venues can now utilize to attract Kansans to their establishments." Bleacher Report Betting took to Twitter Friday to share the news, adding that the state's regulated betting market could launch as soon as the fall:
Also on Thursday in Minnesota — another state years into frustrating stalls over legal betting — the House voted 70-57 in favor of HF 778. There's not too much for Minnesotans to get excited about just yet. The Senate, which is yet to hold a hearing this year on its own sports wagering bill, isn't in favor of giving state tribes a market monopoly, so it's widely expected it won't back the legislation itself.
Last minute fears allayed
On April 28, Kansas lawmaker Stephanie Sawyer Clayton (D) took to Twitter to reassure anxious sports bettors that SB 84 was not "dead in the water." This was because the Senate had just rejected a conference report on the bill and sent it back for two minor amendments. Despite the fears, Clayton was proved right when the Senate approved SB 84 a day later.
SB 84 grants each of Kansas' four casinos over three skins apiece, and gives the state's professional sports teams the right to partner with sportsbook operators.
gov. Kelly stated on Thursday that "legalizing sports betting will bring more revenue to our state and grow our economy." However, the bill also includes a measure that allows sports teams to utilize betting revenue if they relocate to Kansas. The legislation directs 80% of sports betting revenue towards this fund.
With a legal sports betting market now in the bag, Kansan bettors can allow themselves to dream of tempting the Chiefs back to their arguably rightful side of Kansas City.
One giant step, more required
While the bill approved by the Minnesota House on Thursday allows retail and online sports betting, there are many divisions on HF 778 within House and Senate. According to the StarTribunethe bill was "Crafted with crucial input from the state's 11 tribal nations."
Grants the 11 tribes in Minnesota a retail and online sports betting monopoly
The House introduced HF 778 in March. It grants the 11 tribes in Minnesota a retail and online sports betting monopoly, although they can farm out an online skin apiece to the likes of DraftKings or FanDuel. The Senate proposal, however, would allow in-person betting at Minnesota professional sports teams locations and race tracks, which is a likely deal breaker for the tribes.
The bill now heads to the Senate. With less than two weeks to go before lawmakers take their summer break, only a brave bettor would back the two chambers agreeing before May 23 to give Minnesota a legal sports betting market in 2022.