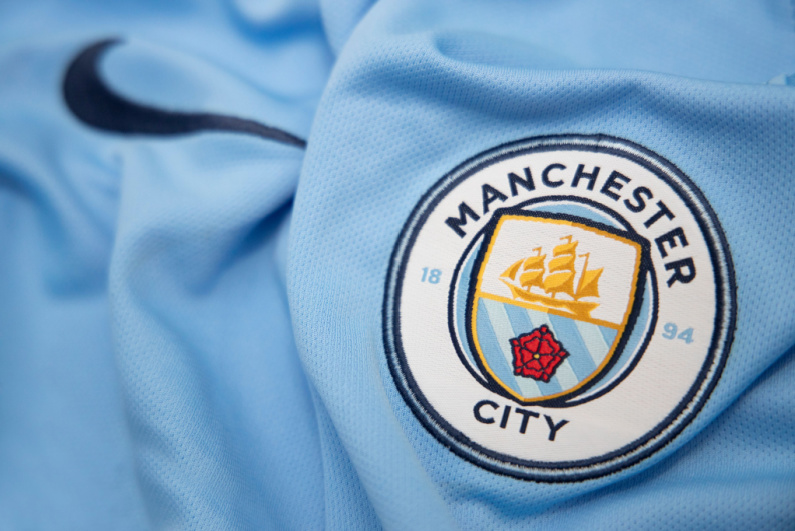 LeoVegas is on board as Manchester City's official European and Canadian betting partner. [Image: Shutterstock.com]
An expansive deal
LeoVegas is now the official betting partner of Manchester City FC in Europe and Canada. LeoVegas Group announced the news of the partnership on Thursday; it believes that the partnership is a good fit as both parties are leaders in their respective industries.
As a result of the agreement, the prominent UK soccer team will collaborate with LeoVegas on different types of content, covering both the main men's and women's teams at the club. LeoVegas will also get access to other types of opportunities, including unique matchday experiences.
branding will be displayed across the team's 55,000-seat Etihad Stadium
LeoVegas branding will be displayed across the team's 55,000-seat Etihad Stadium, plus the Academy Stadium. The latter is the venue for a lot of training, as well as the home games for the Manchester City women's and elite development teams. Another feature of the partnership will see the LeoVegas logo placed on the sleeve of the men's first team training gear during the course of the 2022-2023 season.
Hoping for growth
LeoVegas Group CEO Gustaf Hagman spoke about the excitement of entering this new agreement, saying: "Manchester City is a colossal in the sport, with the same leading mentality as LeoVegas; this collaboration is an opportunity for LeoVegas to build further brand awareness to support our global growth."
help spark further growth across Europe and Canada"
The City Football Group vice president of global partnership sales Dina Ahmad also welcomed the partnership, expressing how the club hopes that the deal will "help spark further growth across Europe and Canada and allow us to continue reaching audiences around the world."
The latest partner
The deal with LeoVegas is not the first time that Manchester City has partnered with a betting operator. It currently has 8xBet in place as its official betting partner in Asia. The club had come under fire for having Russian-backed Marathonbet on board as a betting partner following the invasion of Ukraine.
Manchester City FC has been one of the most successful English soccer teams over the past decade, winning five of the last ten Premier League titles. It is a part of City Football Group, which also owns clubs like New York City FC and Melbourne City FC.
LeoVegas is a Sweden-based online gambling operator that has a strong presence in the sector. In addition to offering sports betting, it also has extensive casino, live casino, and bingo products on offer. LeoVegas is currently in the process of being acquired by US casino company MGM Resorts International for $604m.