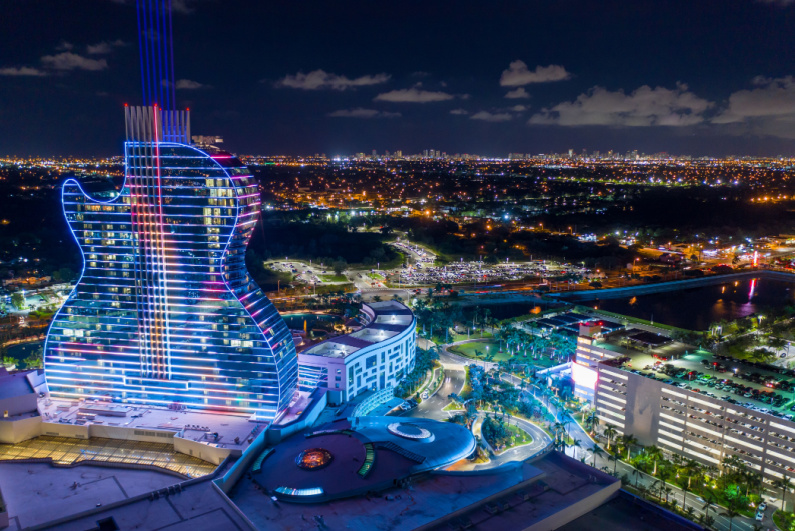 West Flagler Associates has filed a motion with the Supreme Court to extend its litigation against sports betting in Florida. [Image: Shutterstock.com]
No decision in sight
In the latest twist surrounding the introduction of sports betting in Florida, attorneys at West Flagler Associates (WFA) have filed a motion for an extension to the U.S. Supreme Court.
requested an extension until February 9th
To delay the Florida Seminoles' monopoly hopes, lawyers for WFA, a parimutuel operator in Florida, filed a motion seven-page letter requested an extension until February 9th.
This is the latest step in a case that has been ongoing for nearly three years. The WFA is seeking to overturn a June ruling in which a three-judge panel ruled in favor of the tribe and agreed that federal gambling laws allow the Florida state government to enter into the 30-year treaty with the Seminoles.
This decision overturned a November 2021 ruling that declared the pact invalid. At this point, Hard Rock Bet had already been operating in the state for a few weeks but was forced to close immediately.
What happened
In 2021, Governor Ron DeSantis legalized sports betting through a gambling agreement with the Seminole Tribe of Florida. To pave the way for online and retail betting, the Department of the Interior (DOI) gave the green light to the 30-year agreement. In return, the tribe would pay the state at least $2.5 billion over the first five years of the new compact.
All government-sanctioned gambling must occur on tribal lands
But it was short-lived after a federal judge ruled that the contract violated the Indian Gambling Regulatory Act, which requires all government-sanctioned gambling to take place on tribal land. At the time of the ruling in 2021, Florida officials said all sports bets processed would go through a server on tribal property. Judge Dabney Friedrich argued that this was "fiction."
In October 2023, the U.S. Supreme Court issued an order blocking the Seminole Tribe of Florida from launching its Hard Rock Bet sports betting platform after the WFA filed a motion for a stay. The DOI had until October 18 to respond.
What now?
Following that move by the WFA, DeSantis requested an extension of time to respond to the state Supreme Court in late October.
The court had ordered DeSantis to respond by Nov. 1, but attorneys for the governor and state leaders requested a 30-day extension to file a response. The question is whether DeSantis and the Department of the Interior (DOI) exceeded their authority by ratifying the contract.
This case has been going on for almost three years and there appears to be no end in sight as the two sides continue to take shots at each other. In the meantime, Hard Rock Bet is operational.