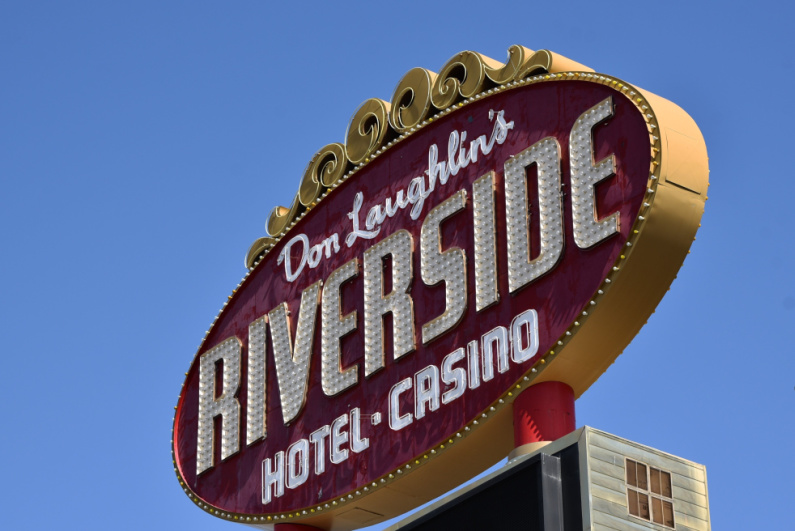 Legendary Nevada casino entrepreneur Don Laughlin has died at the age of 92. [Image: Shutterstock.com]
A visionary
Well-known real estate developer and resort owner Don Laughlin has died. According to a Facebook post from his Riverside Resort Hotel & Casino, the 92-year-old died on Sunday, with no cause of death given. He is best known as the lead developer of the southern Nevada river town that bears his name. Located about 100 miles south of Las Vegas, Laughlin is one of Southern Nevada's most popular travel destinations.
The Riverside Resort opened in 1966
Laughlin opened the Riverside Resort back in 1966 – the original entrance was a dirt road, making the property inaccessible when it rained. Over the years it gradually expanded along with the surrounding city.
The town got its name from the U.S. Postal Service branch called "Laughlin Substation" in the casino resort. Laughlin himself wanted to call the community either Casino or Riverside.
From humble beginnings
Don Laughlin grew up on a farm in Minnesota and only spent one year in high school. The principal forced him to choose between stopping running a punch board route and slot machine or leaving the school. Since he was making about $500 a week, he decided to leave school because it meant he was making three times the principal's salary.
Don Laughlin's Riverside Resort Hotel & Casino offers more than 1,200 slot machines, many different table games, a poker room, a bingo hall and a sports betting room.
He moved to Las Vegas in 1952 and a few years later purchased the 101 Club North in North Las Vegas. After a decade, he sold the property and began looking for a new opportunity, which led him to found Riverside Resorts.
The growth of a community
The town of Laughlin attracts nearly two million visitors each year and is now home to eight different casino resorts. Don Laughlin contributed to the region's growth by financing and building the Laughlin Bridge connecting Arizona and Nevada, as well as donating land and money to develop the region's international airport.
He was inducted into the American Gaming Association's Gaming Hall of Fame in 1991 and was never interested in buying other casinos, even though he had the opportunity to do so. He spent much of his time either at the resort or on his cattle ranch, which he traveled to by helicopter.